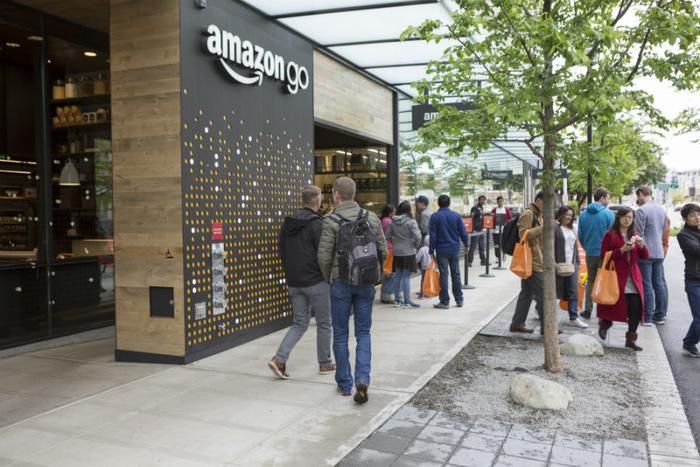 Amazon has opened its second Go store in New York City, CNBC reports. The newest location, located on Park Avenue, brings the total number of Amazon Go stores in the U.S. to 13.
The company's Go stores offer a cashier-less convenience store experience, where shoppers can simply grab what they want and walk out. Sensors placed throughout the store ensure that each customer's credit card is charged accordingly as they walk out of the store.
The first Go store opened at the beginning of last year in Seattle, near Amazon's headquarters. Reports have suggested the company could open as many as 3,000 Go stores across the country by 2021.
Cash payments accepted
In recent months, Amazon has faced criticism over the cashless model of its Go stores. Critics have pointed out that cashless businesses aren't accessible to consumers who don't have debit and credit cards and could therefore be considered discriminatory towards those in low income brackets.
Amazon said in April that it planned to add "additional payment mechanisms" at its Go stores. Last month, the company started accepting cash at its first New York City location at Brookfield Place, and it will also accept cash at the new Park Avenue location.
Amazon said it now plans to accept cash at all future locations, according to CNBC. Store employees will assist customers who would like to make a cash payment.