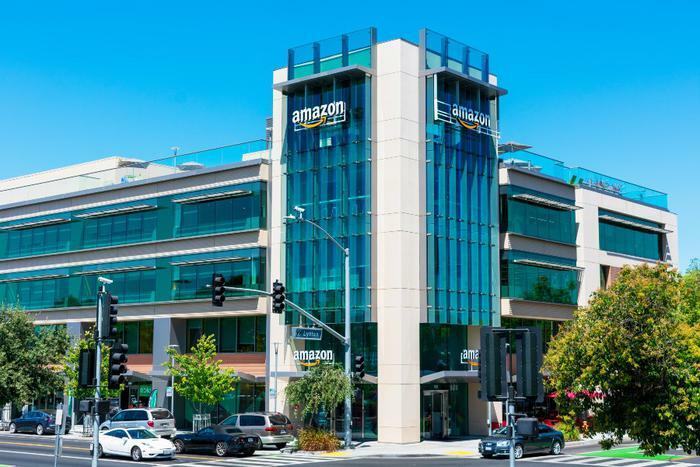 Amazon has launched a new initiative that moves the online retailer deeper into health care services, with an emphasis on digital services.
The company has announced that it is expanding its Amazon Care service to employees nationwide soon and to employees of all companies in Washington state immediately. 
It's a major expansion of digital health care services that saw huge growth over the last 12 months of the coronavirus (COVID-19) pandemic. The parts of the program going national are virtual consultations using the Amazon Care app as well as in-person office visits in some markets.
The service can also send health care professionals to the patient to provide blood work, additional primary health services, and prescription delivery.
Launched 18 months ago
Amazon launched Amazon Care 18 months ago, serving a limited number of employees and their families. Patients may connect with medical professionals via chat or video conference, eliminating the need for office visits that can take huge amounts of time from the workday.
"Amazon Care can dispatch a medical professional to a patient's home for additional care, ranging from routine blood draws to listening to a patient's lungs, and also offer prescription delivery right to a patient's door," the company said in a press release. 
The biggest change is in eligibility. Until this week Amazon Care has only served Amazon employees and their families in Washington state, where Amazon is based. 
Amazon is expanding the service to employees of other Washington-based companies immediately. This summer, the virtual service will be offered to all Amazon employees and other company employees, no matter where they are based.
Amazon Care's in-person service will expand to Washington, D.C., Baltimore, and other cities later this year.
Slow expansion of services
The retailer has been edging toward health services for some time. In 2018, Amazon joined with JPMorgan Chase and Berkshire Hathaway to form a non-profit joint venture to manage and streamline their employee healthcare programs.
The CEOs of these giant companies -- Jeff Bezos of Amazon, Jamie Dimon of Chase, and Warren Buffet of Berkshire Hathaway -- said the new company would focus on technology solutions that will provide high-quality health benefits at a reasonable cost.
Amazon Care, meanwhile, is aimed at addressing a wide spectrum of patient needs through its primary care and urgent care offerings. Using the service, patients can access preventive care such as annual vaccinations, health screenings, and lifestyle advice. 
The service is also focused on wellness needs, with an emphasis on nutrition, pre-pregnancy planning, sexual health, smoking cessation, and other health-oriented services.