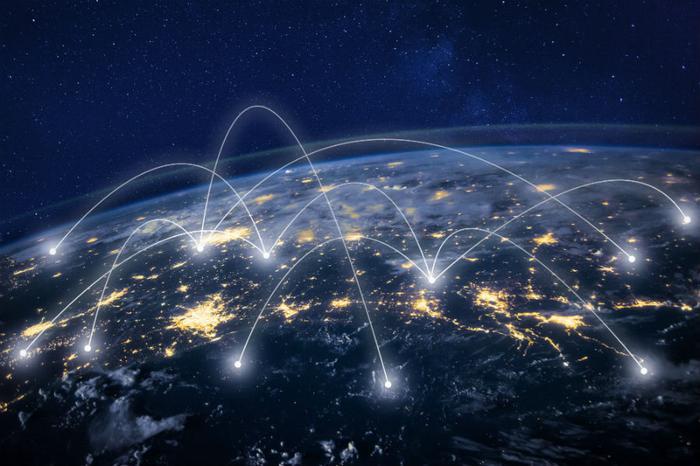 While most wireless carriers are focused on deploying 5G technology, Amazon has taken a different path. It's asking the Federal Communications Commission (FCC) for permission to launch 3,236 internet satellites.
In a filing with the agency, Amazon said its collection of earth-orbiting satellites would connect tens of millions of people around the world. One area it wouldn't cover, the company admitted, would be parts of Alaska.
It would be yet another enterprise for the company that began its life as an online book store in the 1990s. The filing didn't say when it expected to begin launching the satellites or when the network would be operational.
It's been known for quite some time that Amazon was planning this move into broadband internet service that analysts say could become a substantial revenue source while opening up new markets for Amazon's retail services.
"Project Kuiper is a new initiative to launch a constellation of low Earth orbit satellites that will provide low-latency, high-speed broadband connectivity to unserved and underserved communities around the world," an Amazon spokesperson told GeekWire back in April. "This is a long-term project that envisions serving tens of millions of people who lack basic access to broadband internet. We look forward to partnering on this initiative with companies that share this common vision."
Similar to U.S. satellite providers
The service would be similar to that offered by U.S. providers ViaSat and Hughes Network, that currently provide service to mostly rural areas in the U.S. that lack service through fiber optic cable. Some analysts suggest the system Amazon envisions would take advantage of a lower earth orbit and provide service with less latency.
Meanwhile, the FCC continues to focus its attention on the evolution of 5G wireless technology. In a speech in Argentina last week, FCC Chairman Ajit Pai compared the development of the next generation of wireless technology to the Apollo moon landing 50 years ago.
"In my view, 5G could be one of the great moonshots of this generation," Pai said at an international telecom conference. "Think about a world in which speed, capacity, and lag times are effectively no longer constraints on wireless innovation. This could enable new services and applications that could revolutionize healthcare, transportation, agriculture, education, and many other facets of our economy and society."
The FCC will vote next week on opening up spectrum in the 2.5 GHz band for 5G, Pai said. He notes the spectrum was originally set aside for educational television but has been "dramatically underused."