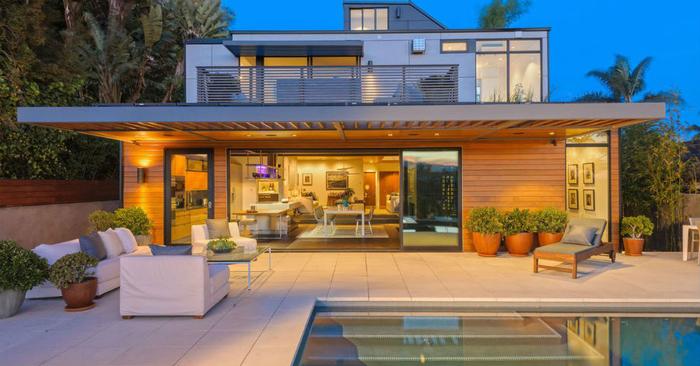 On Tuesday, Amazon announced that it made its first investment in Plant Prefab, a startup that creates and builds prefabricated single- and multifamily homes using sustainable materials. 
On its website, Plant Prefab claims it can build homes faster and with less waste than traditional construction methods.
To date, the Rialto, California-based firm -- which raised $6.7 million in funding from Amazon's Alexa Fund and Obvious Ventures -- has installed 26 units in California and Utah and undertaken a multifamily project in Berkeley.
Paul Bernard, director of the Alexa Fund, said in a statement that Amazon is "thrilled to support" Plant Prefab because the company makes "connected homes more accessible to customers and developers."
Using automation
Plant Prefab is aiming to speed up the process of building a house, as well as drive down costs for consumers, through the use of automation, according to the company's founder and CEO Steve Glenn.
"In the housing-crunched major cities like Los Angeles, New York and San Francisco, along with areas like Silicon Valley, it takes too much time to build a home from groundbreaking to occupancy, and labor shortages, construction delays and increased construction costs are exacerbating this trend even further -- and making homes increasingly less affordable," Glenn said in a statement.
"Building homes in factories addresses these challenges, particularly as we're able integrate online technology, new building systems, and automation to dramatically reduce the time and cost necessary to design and build high-quality, custom homes."
Possibility of integrating Alexa
Alexa now powers 20,000 voice-activated, smart-home devices made by 3,500 different companies, Bernard noted. Investing in a homebuilding startup could be a way for Amazon to integrate Alexa in the construction of smart homes.
Earlier this year, Lennar -- the nation's largest homebuilder -- announced that it had reached a deal with Amazon to pre-install Alexa in all of its new homes.
"This will be the hallmark of why we buy a new home," said David Kaiserman, president of Lennar Ventures, said in a statement announcing the partnership. "It's an important step in the mass adoption of all these technologies."
Amazon's investment in Plant Prefab comes less than a week after it unveiled more than a dozen Alexa-powered smart home devices, including a voice-operated microwave oven and an amplifier that can be controlled by the Alexa voice assistant.