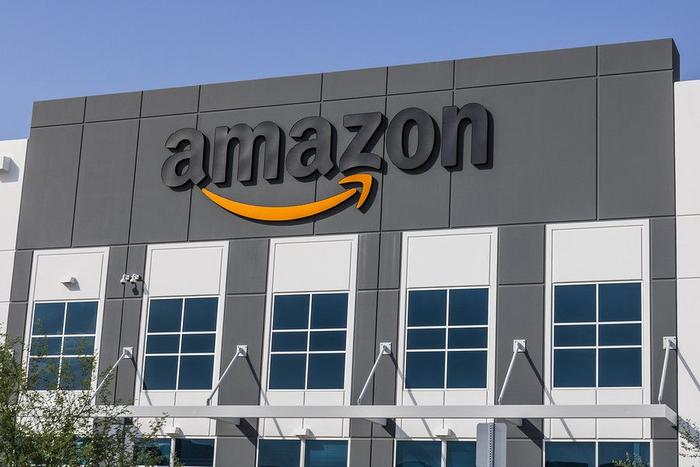 Amazon threw down another gauntlet to its competitors on Tuesday when it announced that it's now going to be sending free product samples to customers.
Consumers don't have to pay for a single thing -- no buy one/get one, no tax, no shipping charge. Amazon customers will just open their mailbox one day and find samples that Amazon thinks will be enjoyable and thoughtful.
To work that "enjoyable and thoughtful" angle, Amazon will use users' order history and profile information.
The samples you can expect to get
In laying out the blueprint of Amazon's new initiative, the company pointed to food samples for pet lovers, personal care products, health and wellness samples, household products that say, a brand like OxiClean might be rolling out, and healthy food products for grocery shoppers -- possibly to bolster its stake in Whole Foods
This is not a one-and-done deal, either. The company says that there's no limit to the number of samples a consumer might receive. A recipient does not necessarily have to be a Prime member either.
"Anyone with an active Amazon.com account is eligible to receive free samples. If you are selected to receive a sample, the sample will be sent to your default address. If you'd like to receive samples at a different address, you need to change the default address in Your Account > Your Addresses," the company wrote in the promotion's FAQs.
Does that mean Amazon will be mining my data?
Consumers might be leery about whether Amazon will be delving into their private data in order to send out samples.
Given the amount of private data users have unknowingly given or had pilfered from their profile across the digital landscape, they may have a right to be concerned. The recent announcement that an app was masquerading as an Amazon Echo app only raises the privacy eyebrow higher.
Even though Amazon is upfront about using a customer's order history and profile information as it relates to this idea, critics are quick to raise a flag.
Axios opined that "Customers are getting items that Amazon's vast trove of customer data predicts they'll want to buy. But some customers could feel violated when something they haven't ordered shows up unexpectedly on their doorstep." CNBC also pulled the curtain back on the promotion and agreed that it sounds like a good deal, "but below the surface it raises some privacy concerns in the age of data mining and detailed digital user profiles."
Only time will tell if Axios' or CNBC's crystal balls are correct. Until then, Amazon wants consumers to know that "If you would like to opt out of receiving samples from this program, you may do so" by going to the program's preferences page.