---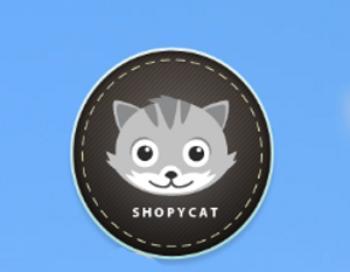 As more and more brick-and-mortar stores are ramping up efforts to compete with online stores, it seems that online stores are doing more to compete with brick-and-mortars.
This seems to be the current battle between both types of retailers, as each one is eager not to be outdone by the other when it comes to attracting customers and introducing products and deals.
For example, Walmart was one of the first to strike in this way by adding its e-commerce feature Shopycat, where gift ideas are recommended based on a person's profile information.
And in what seems to be a retaliatory move against Walmart and other physical stores trying to move into e-commerce realms, Amazon has launched a new feature called Friends and Family Gifting, which allows users to get email reminders about birthdays and also allows them to share wish lists through Twitter, Pinterest and Facebook pages.
This feature is different from the way people currently use Amazon's wish list, as ideas will be suggested based on a person's Facebook profile and the different items that they've "liked."
Easy to use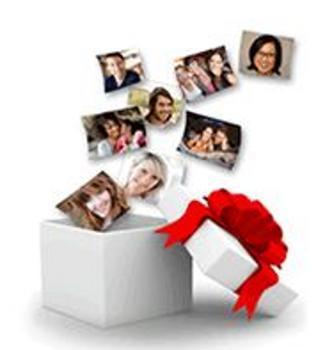 What's great is that the Friends and Family Gifting is really easy to use and follows the recent trend of linking retail sites to social network pages, so items can be shared, discussed and purchased with a strong level of background information on the person your shopping for, thus removing the guess work when burying gifts.
All one has to do is sign into Amazon using their Facebook account, where you'll be reminded of not only your friends' birthdays, but also what's on their Amazon wish list, assuming they have one.
Amazon will also recommend other gifts based on that wish list, which should make it easier for shoppers to not only better organize all of their Facebook friend's birthdays, but also remove any level of guessing when it comes to selecting the perfect gift.
The social networking move is a good one for Amazon, as the online retail store already offers everything from A to Z for consumers in terms of products, but it hasn't added a social network component so users can bounce ideas off of each other, which the company will have to do if it wants to keep the dominance it has been enjoying.
MasterCard on board
Credit card giant MasterCard has partnered with Amazon to release this feature, and the company says the service is ideal for this time year when getting someone a perfect gift is all the more challenging.
"The reaction from a friend or loved one when they receive a thoughtful gift is priceless, however, identifying and purchasing that gift can be stressful," explained Cheryl Guerin, senior vice president of MasterCard's U.S. marketing division.
"We're happy to join Amazon in simplifying the gift giving experience with Friends and Family Gifting, giving customers more time to spend experiencing the joys of holiday traditions," she said.
The gifting service also provides users the option to know far in advance when birthdays are coming up and allows one to better plan what they're giving each year.
The new Friends and Family feature comes on the heels of Facebook launching its own gifting service called Facebook Gifts, which allows users to send items to their friends through the social site, by going on their profile page and clicking a button.
You can also add a note to your gift to add even more of a personal touch.
The actual gifts you can send someone through Facebook are usually confined to typical birthday or holiday items like flowers or giftcards; once purchased, a note is sent to your Facebook friend letting them know that a gift was just purchased, and it also asks the recipient where they would like it shipped.
The fact that Facebook Gifts allows the recipient to select where items are sent, should make it much easier for shoppers who can pretty much be finished with the transaction once it's bought, instead of waiting and hoping it arrives at the right place, at the right time.
You can also choose to donate to a charity in the name of a Facebook friend, or give money towards Hurricane Sandy relief, which a lot of e-commerce sites are doing these days.
Both new services by Amazon and Facebook seem to be just the beginning in social networking sites, online retailers and brick-and-mortars melding together to make it easier for the consumer to shop, share and ship gifts all at the same time.
---