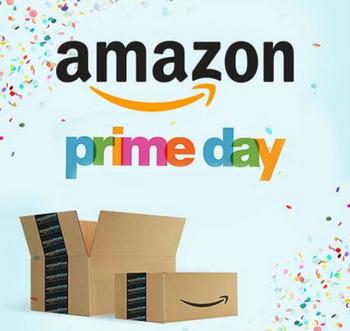 This morning, Amazon accidentally revealed the date of Prime Day 2018. According to a Prime Day Banner that TechRadar discovered on the Amazon U.K. website, consumers can expect the largest Prime Day to take place mid-day July 16th through July 17th.
It goes beyond last year's 30-hour Prime Day, which started the night before at 9 p.m. The reveal of this date also breaks Amazon's recent pattern of having Prime Day on the second Tuesday in July.
Amazon started Prime Day in 2015, and the event offers consumers the biggest selection of discounted items -- going above and beyond what's offered on Black Friday.
What consumers can expect
While the dates listed above were for Prime Day in the United Kingdom, the experts at TechRadar believe the times will only be slightly different here in the United States.
Based on last year's Prime Day -- which ran from 9 p.m. Eastern and ended at midnight Pacific time, Prime Day 2018 is expected to start midday on July 16th and end on July 17th at midnight, closing out 39 straight hours of sales in the United States.
Consumers can expect discounts on Prime membership in the days leading up to Prime Day. The discounts offered are only offered to Prime customers, and so Amazon typically promotes the Prime membership as much as possible prior to Prime Day -- at a lower price.
Customers can also expect deals on Prime Day on Amazon's most popular products -- the Echo, Echo Dot, Fire TV Stick, Kindles, and tablets. While Amazon does discount these items throughout the year, Prime Day is when consumers see these products at their lowest prices of the year. TechRadar also thinks Amazon will reduce prices of other services like Audible.
Amazon Marketplace sellers are also expected to be active participants in this year's Prime Day. Though they've been involved in the sales event since its inception in 2015, Marketplace retailers could offer consumers some of the biggest deals and discounts of the sale.
Marketplace retailers are also featured in nearly every category on Amazon's website, so users can expect great discounts on everything from beer and wine to TVs, gaming consoles, laptops, baby products, and fashion.