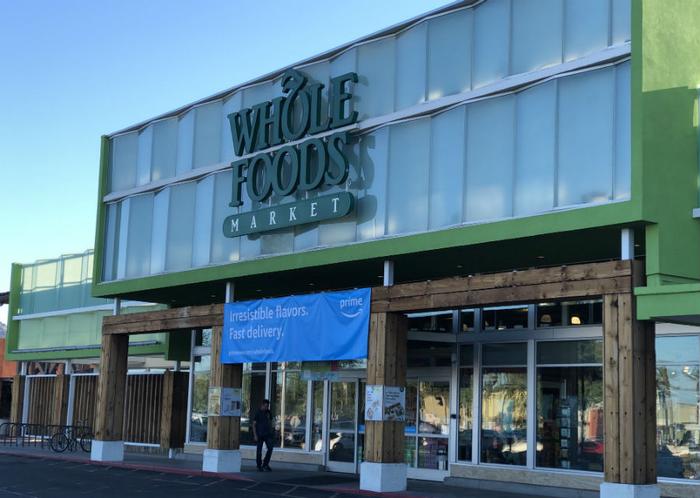 On Wednesday, Amazon announced that it is expanding its Whole Foods grocery delivery service to 10 more cities.
Prime Now is now available in Charlotte, North Carolina; Las Vegas; Memphis, Tennessee; Nashville, Tennessee; New Orleans; Oklahoma City; Phoenix; Raleigh, North Carolina; Seattle and Tucson, Arizona.
The addition of ten new cities brings the total number of cities with the service to 38.
Amazon has also expanded its Whole Foods grocery delivery option to more neighborhoods in three existing markets: New York, L.A. and Dallas/Fort Worth.
"Prime Now delivery continues to be a hit with our customers and we're excited to introduce the service in ten new cities plus more areas of New York, Los Angeles and Dallas/Ft. Worth," said Christina Minardi, Whole Foods Market executive vice president of operations.
"It's just another way we're making it even easier for more customers to enjoy Whole Foods Market's healthy and organic food," Minardi said in a statement.
Shoppers can use www.primenow.com or the Amazon Prime Now App on any smartphone to order groceries. Customers can also use their Echo device to order groceries using the command, "Alexa, shop Whole Foods."
The free two-hour delivery service is available every day from 8 a.m. to 10 p.m. for Prime members.