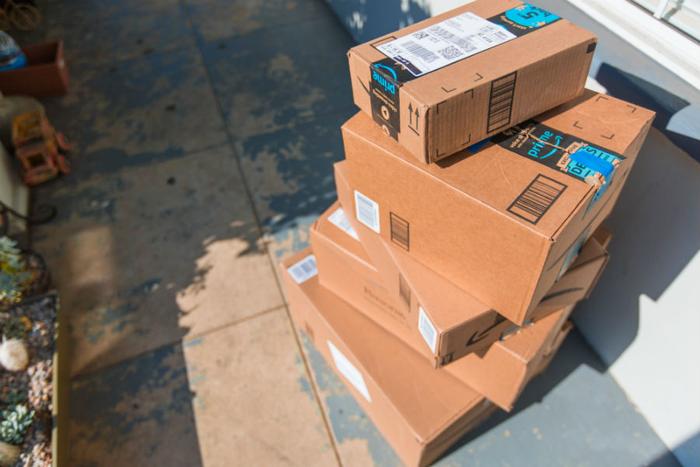 Amazon has announced that it's giving Prime members the ability to schedule a day of the week to have all of their packages arrive under a new feature dubbed Amazon Day.
On Amazon Days of a customer's choosing, the e-commerce giant will deliver a week's worth of Amazon orders. The company says there are several reasons to get excited about the new feature:
Added predictability. "Rest easy knowing your packages will arrive the same day each week," Amazon said.

Less waste. "With all of your items arriving on the same day, we will combine your orders when possible."

Convenience. "Keep adding items throughout the week and we'll deliver everything on your Amazon Day."
"Amazon Day makes shopping throughout the week so easy," said Susan T. from Wilmington, DE, one of the Prime members who received early access to the service. "Whenever I think of something I need, I just buy it with Amazon Day and know it's going to arrive on the day I work from home."
Reducing waste
To use the new feature, simply select the Amazon Day option at checkout and pick a designated day for all of your orders to arrive. Amazon will hold off on shipping products individually as orders are submitted and will instead round up a week's worth of orders to deliver all at once.
The feature is intended to reduce deliveries, cut down on packaging, and help further the company's goal of becoming more environmentally friendly.
Orders can still be shipped via normal delivery if a customer needs a particular item to arrive sooner than a week later. Amazon says customers can choose the Amazon Day feature as often as they'd like, "or if there's another option that's better for a certain order, choose that instead."
Amazon's rollout of the new feature comes amid its ongoing effort to slash its carbon footprint. Last week, the company announced that it intends to make half of its deliveries carbon neutral by 2030 under a sustainability initiative called "Shipment Zero."