---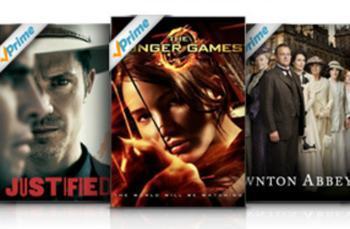 Always wanted to be a movie producer? Here's your chance -- Amazon is launching Amazon Video Direct (AVD), a program to compete with Google's YouTube. 
Video Direct will let consumers post videos and earn money from advertising, royalties, and other revenue streams, just as they can do on YouTube, which now claims over a billion viewers.
"It's an amazing time to be a content creator," said Jim Freeman, Vice President of Amazon Video. "There are more options for distribution than ever before and with Amazon Video Direct, for the first time, there's a self-service option for video providers to get their content into a premium streaming subscription service. We're excited to make it even easier for content creators to find an audience, and for that audience to find great content."
Amazon vs. YouTube
While Amazon seems to feel compelled to enter every line of business imaginable, its Video Direct may also be at least partly in response to YouTube's announcing that it will be starting a video subscription service similar to Netflix and Amazon's Prime Video.
Amazon says Video Direct is intended for professional filmmakers, but the only requirement it's imposing is that the videos be high definition and have closed-captioning for the hearing-impaired.
Amazon hasn't released exact numbers, but it says it has "tens of millions" of Amazon Prime members who get video streaming along with their free shipping and other goodies.
Amazon also announced today its AVD Stars program, which will split $1 million per month among video creators, based on how many customers watch their titles for how long. It's similar to an Amazon program that lets authors post their e-books for free distribution and pays them based on how many pages are read each month.
Video creators and providers who use AVD to make their titles available in Prime Video will automatically be enrolled. The AVD Stars program launches today and the $1 million monthly fund will make its first bonus distributions based on streaming activity from June 1 to June 30.
---