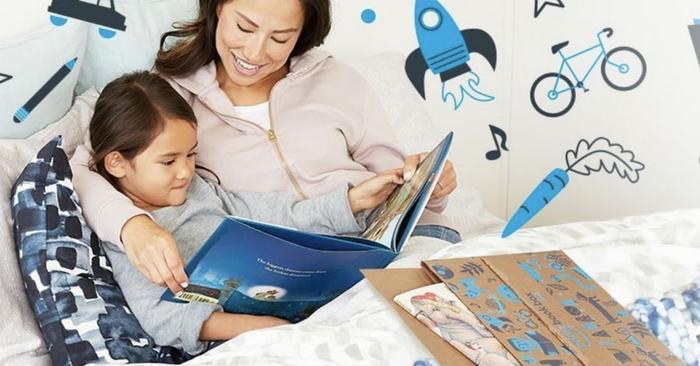 Amazon is launching a new service for its Prime members called Prime Book Box, a subscription service that delivers hardback copies of children's books right to a member's doorstep.
Prime members can choose to receive either four board books for children two years old and younger or two picture books or novels for older children every one, two, or three months (with the option to skip a month whenever). The boxes are categorized by age groups of newborns to age 2, 3 to 5, 6 to 8, and 9 to 12.
Amazon Books editors handpick books for the selected age range, making sure not to send titles that the subscriber already has at home that were purchased through Amazon.
Classics to hidden gems
Children's books Prime members will receive include "classics that have stood the test of time as well as hidden gems that our Editors couldn't put down — stories that your reader can enjoy again and again," Amazon said in a statement.
Before the box is shipped, Amazon will send an email preview of what's in the box so that subscribers can swap out certain books for others on a list of four alternate books. Users can also create a profile for their child to ensure they get the books best suited for them.
The $23 price tag for the service is about 35 percent less than the normal price of buying children's books at normal price, Amazon notes.
Prime Book Box "is always an equal or better value than Amazon's everyday low prices. In the event that the books in your box are available from Amazon.com for less than $22.99 at the time your order is placed, you'll receive the lower price automatically," the company said.
The boxes will begin shipping later this year, but consumers can register for an invitation today. Amazon hasn't said whether the subscription box will eventually be made available to non-Prime members.