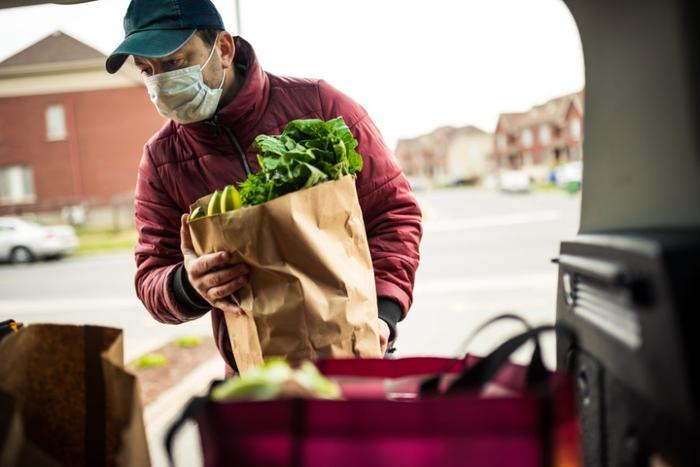 Amazon has launched a new rewards program for its Flex drivers -- independent contractors who make Amazon and Whole Foods deliveries with their own cars and cover their own expenses. 
On its website, the company has added a section called Amazon Flex Rewards. Amazon said the program gives drivers a chance to earn perks through the accrual of points. 
Perks include access to a Flex Debit Card and the ability to reserve preferred delivery shifts. Flex drivers can earn different perks depending on how much work they do for Amazon and how well they do it. 
"Amazon Flex Rewards is a program exclusively for Amazon Flex delivery partners to thank you for all the work you do," the website states. "With Amazon Flex Rewards, you can earn cash back with the Amazon Flex Debit Card, enjoy Preferred Scheduling and access thousands of discounts as well as tools to navigate things like insurance and taxes."
More points, different perks
The rewards program gives drivers the opportunity to earn points for each completed delivery. Additional points may be earned based on metrics like on-time delivery rates and overall standing in the app. 
CNBC points out that it can be difficult for Flex drivers to find work. Drivers usually only have a few seconds to "accept" a shift before someone else claims it. The rewards program has a perk to help alleviate some of the pressure to act fast.
Drivers who have earned 650 points can reserve shifts aligned with their preferences, such as their preferred delivery station and time of the day. They will have up to 30 minutes to accept a reserved shift. 
Amazon says it will reset drivers' points after each three-month earnings period, but drivers will still have access to the perks they earned from the previous period. 
The company told CNBC that it's in the early stages of launching the program. Eventually, all Flex drivers in the U.S. will have access to it.