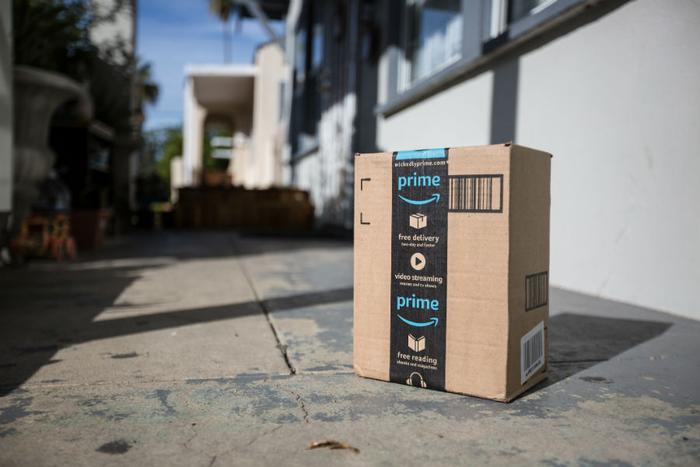 Amazon has officially extended its free one-day shipping offer to Prime members "coast to coast." The company says more than ten million products are eligible for next-day delivery, and no minimum purchase is required.
"The most popular one-day items range from books, beauty and baby wipes to devices, dish detergent and doggie bags," Amazon said in a press release, adding that it "will keep adding more selection and expanding our delivery areas to ensure Prime members get their products faster than ever."
The e-commerce giant first announced its goal of making one-day shipping the default plan for Prime customers in April. At the time, it didn't provide a time frame for the launch of the plan. It did say, however, that it planned to invest $800 million to shorten the delivery window.
Amazon CFO Brian Olsavsky said during an earnings call that the company feels it's doing "something very important for the customer" by speeding up default delivery times for Prime customers, who pay $119 a year for a membership.
Impact on warehouse workers
Not long after Amazon announced its next-day shipping plan, the head of a major labor union issued a statement expressing concern that speeding up shipping may not be feasible for fulfillment center workers who already process several hundred orders per hour during long shifts.
"With two-day Prime shipping, Amazon fulfillment workers currently face speeds of 200-300 orders per hour in 12-hour shifts. They struggle already to maintain that pace," Stuart Appelbaum, president of the Retail, Wholesale and Department Store Union.
"If Amazon plans to effectively double the speed, it must also address existing workforce needs and ensure its workers are safe. Increasing fulfillment speeds means they need to hire more workers, under more sustainable speeds that don't put workers' lives in jeopardy," he said.
Amazon refuted the claims, calling them "misguided and self-serving." The company said its 20 years of business experience has helped it build "a positive, safe environment in our facilities."
"This enables Amazon to deliver orders faster and more efficiently — not by working harder but by working smarter based on decades of process improvement and innovation," Dave Clark, senior vice president of Amazon Worldwide Operations, said in the statement.