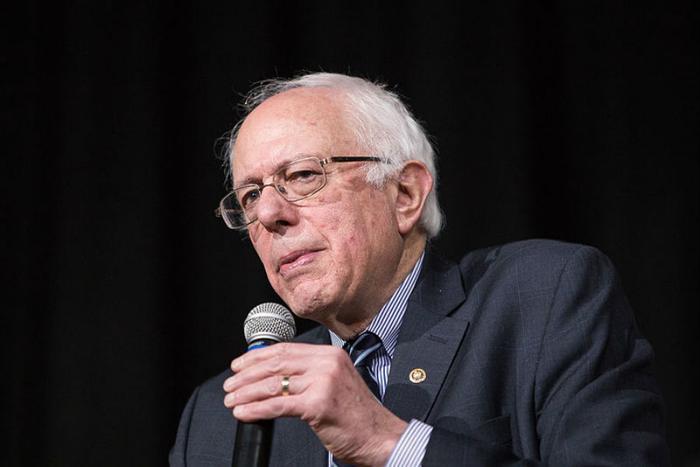 Amazon now finds itself in a public feud with Sen. Bernie Sanders (I-Ver.), the only socialist member of the U.S. Senate.
Sanders, an unsuccessful candidate for the 2016 Democratic presidential nomination, has criticized the e-commerce giant for its pay and work environment at warehouses and fulfillment centers.
While Amazon has ignored public criticism from President Trump, the company felt it necessary to respond to Sanders, calling the senator's recent comments about the company "misleading accusations" and chided Sanders for "playing politics" with the issue.
In a blog post, Amazon said the average hourly wage for a full-time associate in its U.S. fulfillment centers, including cash, stock, and incentive bonuses, is over $15 an hour before overtime.
"In addition to highly competitive wages and a climate controlled, safe workplace, Amazon provides employees with a comprehensive benefit package including health insurance, disability insurance, retirement savings plans, and company stock," Amazon said. "The company also offers up to 20 weeks of paid leave and innovative benefits such as LeaveShare and RampBack, which give new parents flexibility with their growing families."
Response to the response
But Sanders isn't buying it. He's issued a response to Amazon's response, resulting in a highly visible debate.
"Amazon has been less than forthcoming with information about their employment practices," Sanders said in a statement. "What we do know is that Amazon's median employee pay is only $28,446 — 9 percent less than the industry average and well below what constitutes a living wage in the United States. Further, we believe that many of Amazon's workers are employed by temporary staffing agencies and contractors and make even less than the median Amazon employee."
Amazon said it has reached out to Sanders to invite him to tour one of its fulfillment centers and see conditions for himself, but says the senator has not taken them up on the offer.
Sanders says he wanted to visit the Amazon fulfillment center in Kenosha, Wisc., on a recent trip to the state but said Amazon could not accommodate him. Sanders says he hopes to visit the Amazon fulfillment center in Chester, Va., a suburb of Richmond.
Sanders also says he plans to introduce legislation next week to end tax breaks for Amazon and other large retailers.