---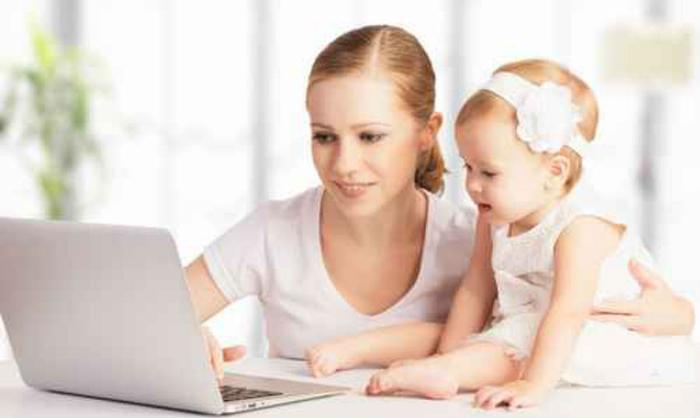 As a generation famous for their love of ease and convenience (lookin' at you, Millennials) begins their parenting journey, the era of online shopping has kicked into high gear.  
That's right, the "Eh, I'll just get it online" crew is having babies – and Amazon is reaping some major benefits. The brand is now the most loved among moms who have children aged 6-12, topping the list of 283 family-friendly brands assessed in an annual brand tracking study conducted by market research firm Smarty Pants.
With its ease of use and a depth of products that could fill an ocean, what mom wouldn't be tempted to skip the brick-and-mortar stores this holiday season? As the mom of a 9-year-old girl summarizes, "I love all the choices of products, Amazon Prime with its 2-day free shipping, and making wish lists so I can grab stuff when prices drop. I love shopping in my pajamas without dragging my kids to stores."
It meets the needs of contemporary moms
If research findings are any indication, Amazon is poised to nab the biggest wins of the holiday shopping season. . . and beyond. The brand is rolling out new services all the time, making it easier than ever to shop at the site.
Dr. Michelle Poris, head of quantitative research at Smarty Pants explains, "The brand is removing the two main drawbacks of online shopping – shipping costs and wait times – and expanding services like Amazon Instant Video that extend the brand to mean so much more than shopping."
Amazon is even getting in on the grocery game. With Amazon Prime Now, groceries – as well as toys, appliances, and other home items – can be delivered right to your door from a local store within two hours after ordering (or one hour, for a small fee).
What's next for physical retailers?
With such a large percentage of the nation's shoppers turning on their computers instead of their ignitions to go shopping, the future of brick-and-mortar stores remains to be seen. Stores like Staples, GameStop, the Gap, and Barnes & Noble are all closing hundreds of stores nationwide as a result of the convenience of online shopping.
Online retailers have a weapon that physical stores simply can't compete with: their ability to track visitors, obtain consumer data, and change their marketing strategies to cater to customers. Armed with this kind of information, online shopping is an unstoppable force.
While physical shopping does have certain perks – it's nice, for instance, to actually examine a product in your own hands before purchasing it – it's not hard to imagine an online-only future.
Ten years from now, physical stores could be as archaic in feel as Blockbuster video. After all, it's a Netflix world out there.
---