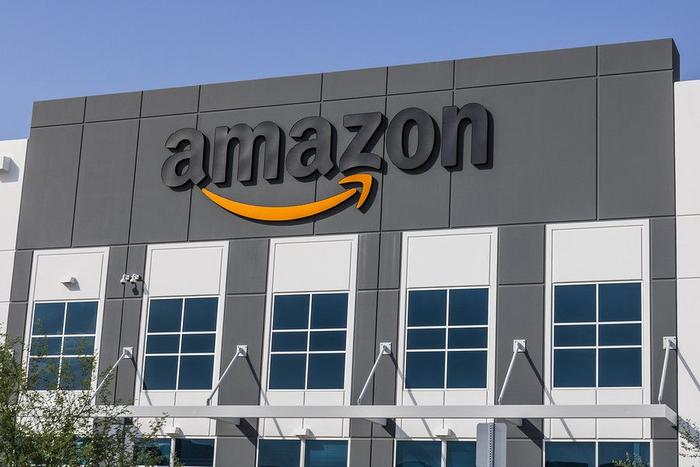 Amazon is currently in the running to buy Landmark Theaters -- a private movie theater chain with 56 locations across the country that specializes in independent and foreign films. Currently, the company is run by Mark Cuban and Todd Wagner's company 2929 Entertainment.
According to Bloomberg, which first broke the story last week, talks could still fall apart, as Amazon is one among several other interested parties at this point. Amazon, 2929 Entertainment, and Landmark have yet to comment on the proceedings.
"This is probably a move to get broader distribution of film content," said Leo Kulp, an analyst with RBC Capital Markets LLC. "Netflix had been discussed as a potential buyer of Landmark for a similar reason."
Why Amazon would move to the movies
While many are scratching their heads as to why Amazon's next big thing would be movie theaters, several analysts see it as a smart next move for the company.
Though known primarily as an internet shopping service, the company has since branched out to include Whole Foods under its umbrella, and it has never shied away from expansion opportunities.
"For the first 25 years of the internet we've seen the world in two competing domains: digital and physical," said Gene Munster, managing partner with venture capital firm Loup Ventures. "Amazon clearly believes the future of the internet lies in the convergence of digital and physical offerings to meet customer needs."
Jonathan Kuntz, a film historian and lecturer at the UCLA School of Theater, Film, and Television believes acquiring Landmark could help bolster Amazon's reputation in a new arena.
"Amazon is buying a little bit of prestige -- the quality end of the market," Kuntz said.
The Landmark deal could also bring new users to Amazon's Prime platform. According to Eric Wold, an analyst at B. Riley FBR, regular theatergoers may not currently be Prime members -- the subscription service needed to stream Amazon Prime Video content. The theaters could serve as a physical space to screen Amazon's content, while also encouraging theatergoers to subscribe to Prime.
Bloomberg predicts the price for Landmark would be small, but Amazon is likely to get a huge buzz for entering the physical consumer world in a new realm.
"I don't know the dollar values involved here, but they are not betting the whole company on the Landmark deal," Kuntz said.