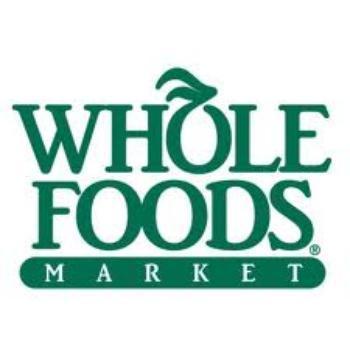 The grocery store business has been rapidly changing, but today that change just might have gone into overdrive.
Amazon has announced it is acquiring upscale grocery chain Whole Foods in a deal valued at $13.7 billion. The online retailer had been experimenting with brick and mortar retailing in recent years, but Whole Foods' sagging stock price provided the opportunity to take over an existing business, rather than build one from the ground up.
"Millions of people love Whole Foods Market because they offer the best natural and organic foods, and they make it fun to eat healthy," said Jeff Bezos, Amazon founder and CEO, in announcing the deal. "Whole Foods Market has been satisfying, delighting and nourishing customers for nearly four decades – they're doing an amazing job and we want that to continue."
But no one expects Whole Foods to keep doing business the way it has been. Amazon is all about technology, and it's very likely that technology will be applied to the Whole Foods shopping experience.
That's not a prospect that makes the United Food and Commercial Workers (UFCW) International Union happy.
"Amazon's brutal vision for retail is one where automation replaces good jobs. That is the reality today at Amazon, and it will no doubt become the reality at Whole Foods," said UFCW President Marc Perrone in an email. 
"Sadly, the hard-working men and women who work at Whole Foods now face an uncertain future because the Amazon model for grocery stores ultimately leads to fewer jobs, worse benefits, and more automation," Perrone said.
An earthquake
"This is an earthquake rattling through the grocery sector as well as the retail world," said Mark Hamrick, senior economic analyst for Bankrate.com. "We can only imagine the technological innovation that Amazon will bring to the purchasing experience for the consumer. Now, we can see in hindsight that its recent dithering around the brick-and-mortar experience, as an experiment, was only a rumbling of the seismic event in the offing."
Among those brick-and-mortar experiments was a cashless payment system. Shoppers simply pick the items they want off the shelves and leave the store. The items are logged electronically and applied to the customer's account, using an app on the customer's smartphone.
Amazon has also been active in developing artificial intelligence, capable of "deep learning." Engineers will likely spend the next few weeks pondering what direction Amazon may go with that.
The immediate reaction from other grocery chains is a little easier to gauge. On Wall Street, grocery stocks plunged on the news of the Whole Foods takeover deal.