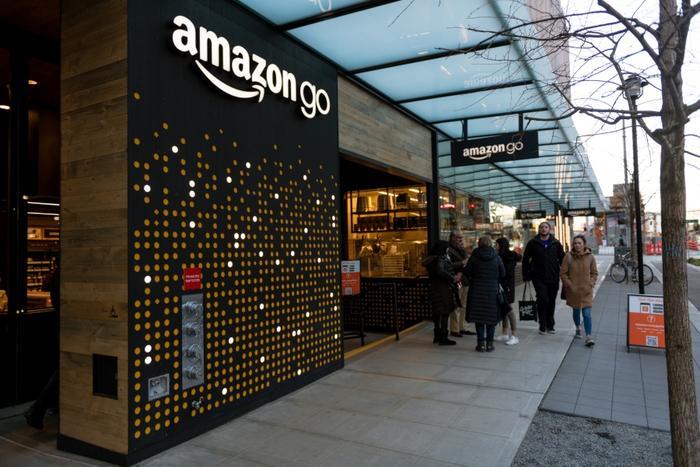 A new Amazon Go store opening in downtown New York City will become the first location to accept cash.
The new functionality comes as no surprise after statements that the company made last month about the state of its cashierless stores. While having a store that allows consumers to quickly shop for their items and depart without having to slog through a checkout line may be appealing to many consumers, critics were quick to point out that the system does not work for consumers without a credit or debit card.
As a result, Amazon said that they would address the issue moving forward. While no timeline was given for when a solution would arrive, it seems it didn't take long for company officials to figure out a workaround. In a statement to Gizmodo, one Amazon official explained how the cash option would be implemented.
"Customers who want to pay with cash can let our entry associate know, and the associate will scan them into the store. The customer will be able to shop the store and then will go to our checkout cart to pay with cash and get a receipt before leaving with their purchased items," the spokesperson said.
Addressing the critics
The decision to accept cash at its new Amazon Go stores may save the company some headaches in the long run. After announcing plans to launch thousands of the stores late last year, U.S. officials became wary at the prospect of a cashless business.
San Francisco regulators even floated the idea of banning Amazon Go stores from the city because of lack of accessibility for all consumers. Previously, states such as Massachusetts, New Jersey, and Philadelphia had banned cashless retailers over similar concerns.