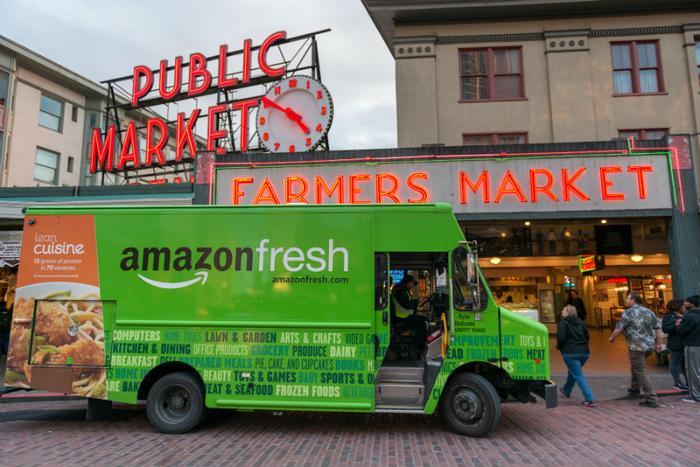 Amazon announced on Tuesday that it's giving Prime members free grocery delivery through its Amazon Fresh service, which previously cost $14.99 per month. 
The food delivery service is currently offered in 2,000 cities, and Amazon says "even more cities" will get the service in the near future. Prime members who use it get fresh groceries -- including produce, meat, snacks, and household essentials -- delivered within a two-hour window. 
Going forward, the service will be free for those who pay $119/year for Amazon Prime. Initially, Amazon will be launching the free program on an invite-only basis, beginning with Prime members who already use Amazon Fresh or who have previously ordered deliveries from Whole Foods. Other Prime members can gain access by requesting an invitation.  
"Prime members love the convenience of free grocery delivery on Amazon, which is why we've made Amazon Fresh a free benefit of Prime, saving customers $14.99 per month," said Stephenie Landry, VP of Grocery Delivery. "Grocery delivery is one of the fastest growing businesses at Amazon, and we think this will be one of the most-loved Prime benefits."
Amazon, which acquired Whole Foods in 2017, has been striving to grow its network of grocery stores in the U.S. through the launch of a new line of grocery stores separate from Whole Foods. The company has also been speeding up its delivery times, which has prompted competitors like Walmart and Target to follow suit.