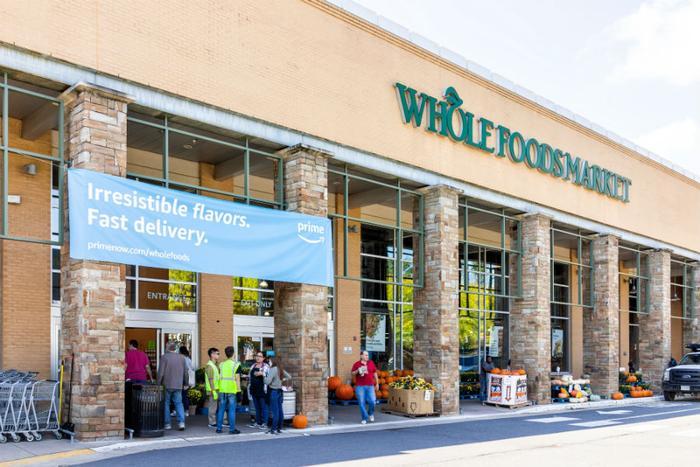 Amazon has expanded its one-hour pickup to all 487 Whole Foods Market stores in the U.S. The service is free for Amazon Prime members who submit orders of $35 or more.
The company says there's little doubt that the coronavirus (COVID-19) pandemic has increased the popularity of online grocery ordering and curbside pickup. Company executives say they expect this mode of shopping to become a permanent solution for many customers.
"In fact, more than 40 percent of Whole Foods Market pickup orders each month are from customers trying the service for the first time, the company wrote on its blog. "And, according to recent data from Global Data Research, almost 68 percent of consumers say they will continue to use curbside pickup even when the pandemic has subsided."
Here's how it works
Prime members can submit an order using the Amazon app or by visiting www.amazon.com, clicking the Whole Foods Market tab, selecting a pickup store, and selecting items.
When they're ready to checkout, they can select a one-hour pickup window that works for them and place their order. 
When they're ready to pick up their order, they check-in using the Amazon app to let store employees know they're on their way. Amazon says the majority of customers who check-in using the Amazon App before arriving at the store wait just one minute to receive their orders after arriving. 
Becoming an industry norm
Curbside grocery pickup is fast becoming an industry norm. In June, Target announced an expansion of its pickup service, adding fresh and frozen grocery items that can be picked up at over 400 target stores.
The new additions include 750 items across produce, dairy, bakery, meat, and frozen products -- items like milk, bread, eggs, and ice cream, along with previously available staples.
Walmart also offers curbside grocery pickup, allowing customers to shop online and select the time they want to pick up their items.