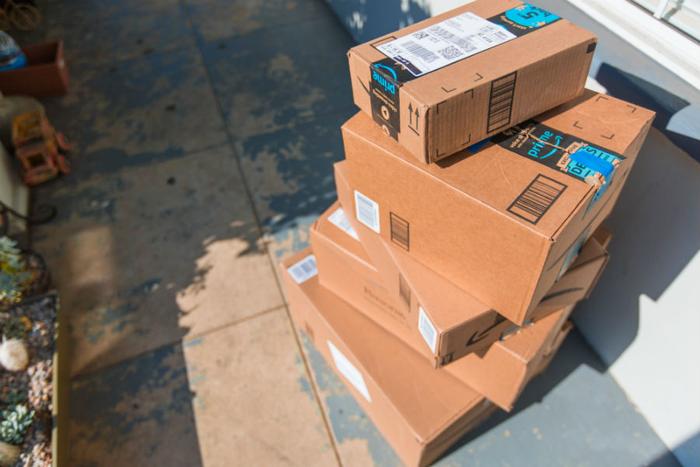 Amazon is expanding trials of its delivery robot, Scout, to additional states. The delivery robot started operating in a neighborhood in Snohomish County, Washington in early 2019 and later started delivering packages at a larger test site in Irvine, California. 
The company announced Tuesday that it has now launched a "small number of Amazon Scout devices" in Atlanta, Georgia and Franklin, Tennessee. The delivery robots will operate Monday through Friday, during daylight hours only. 
Amazon said customers in the test areas will order "just as they normally would," but their packages could be delivered by Amazon Scout. All Scout devices will be accompanied by a human minder called an Amazon Scout Ambassador, at least "initially," says Amazon.
Meeting increased demand
The e-commerce giant said it's been working hard on ensuring that the cooler-sized autonomous devices can safely navigate around a number of objects. 
"Amazon Scout delivery devices are built to be inherently safe. They're the size of a small cooler and move at a walking pace. Each delivery device can navigate around pets, pedestrians, and other objects (including surfboards!) in its path," the company said in a press release.
Amazon added that its trials of Scout have continued during the pandemic. The robots are intended to help bolster the company's mission of meeting increased customer demand during the health crisis and beyond. 
"Amazon has been providing an essential service during the COVID-19 pandemic and working hard to get customers the products they need so they can continue to stay safe. Amazon Scout is quietly playing its part in this effort, too."