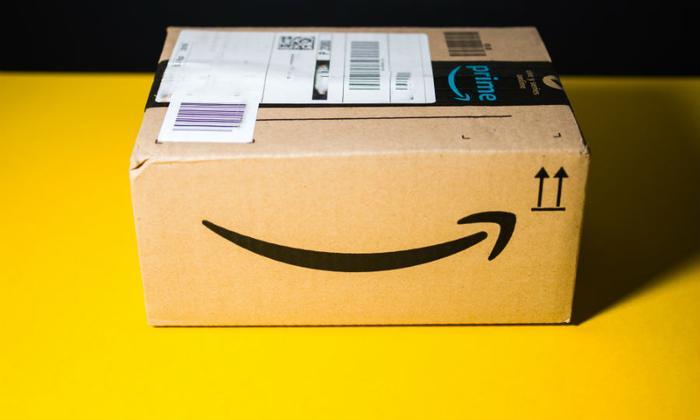 Amazon has expanded the availability of its Counter pickup option, which it first debuted back in June as a way to facilitate "quick and easy pickup of packages." 
Earlier this year, the company announced that the service had become available at more than a hundred Rite Aid stores in the U.S. In its announcement, the company promised that more locations would be added in the coming months.
"Over time, the Counter network will expand to thousands of other locations through additional partnerships with retailers, convenience stores and small businesses across the U.S," the e-commerce giant said. 
This week, Amazon announced that Counter pickup is now available at thousands of additional locations thanks to recent partnerships with Stage Stores, GNC, and Health Mart. 
"With this expansion, customers now have access to thousands more Amazon Hub Counter locations with Amazon's new store partners GNC, Health Mart and Stage Stores," the company said in a press release. "Delivery to a Counter location is available for the tens of millions of items sold on Amazon.com, and works with Same-Day, One-Day, Two-Day and Standard Shipping." 
Show barcode to store staff
Amazon is reminding consumers that there's no extra cost to use the service. Customers who choose to have their package sent to a Counter location will get an email containing a barcode that will need to be shown to a store employee. 
"Simply visit your selected store and provide the store assistant with your barcode to receive your package. You'll have 14 days to collect your package," Amazon said. 
Customer response to the new Counter pickup option "has been tremendous," said Patrick Supanc, Worldwide Director of Amazon Hub. "This new network of pickup points gives customers a pickup experience that is fast, flexible and convenient, and partners are thrilled with the strong engagement and additional foot traffic Counter is driving for their stores."
The expansion of Amazon's parcel pickup option comes as retailers speed up their delivery times in an effort to compete with Amazon's delivery times. Earlier this week, Best Buy announced that it will be offering its customers free next-day delivery over the holiday season. Walmart and Target have also announced efforts to speed up their shipping times.