---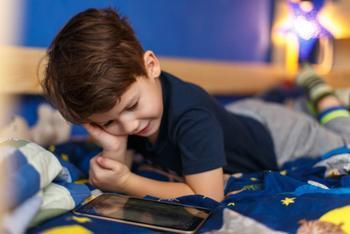 After a year of appeals, Amazon is finally ready to accept a federal court's finding that it is responsible for in-app purchases made by children.
The Federal Trade Commission (FTC) has announced that the end of the appeals process will mean parents whose children used apps to make unauthorized Amazon purchases will receive refunds.
It was a year ago that a federal court ruled that Amazon charged consumers for in-app purchases made by children who were using mobile apps like online games, downloaded from Amazon's app store.
The court found that Amazon received many complaints from parents about surprise in-app charges incurred by children. The judge in the case said what Amazon disclosed about the possibility of in-app charges within otherwise "free" apps was not sufficient to inform consumers – especially children – about the charges.
The FTC says that because Amazon has dropped its appeal, the refund process will begin "shortly." The agency says parents stand to get more than $70 million, which was the amount of in-app charges made between November 2011 and May 2016.
"This case demonstrates what should be a bedrock principle for all companies — you must get customers' consent before you charge them," said Thomas B. Pahl, acting director of the FTC's Bureau of Consumer Protection. "Consumers affected by Amazon's practices can now be compensated for charges they didn't expect or authorize."
The FTC previously took action against Google and Apple, related to unauthorized in-app charges incurred by children. Those companies ended up making refunds.
Details on how to secure a refund will be announced soon, the FTC says, so parents should stay tuned.
---