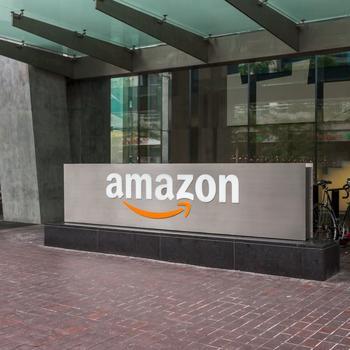 The foreboding of increased automation and the impact it will have on jobs has been sitting on the collective shoulders of workers across America for more than a decade.
Between 2003-2009, a reported 40,000 mass layoffs occurred in the U.S., accounting for more than 7 million workers. The latest report from researchers at the University of Oxford estimates that nearly 47 percent of American jobs run the risk of being taken over by computerization by 2033. 
Doing the math based on the current number of employed persons, that displacement runs well into the 7 million mark and poses a serious crippling effect on metropolitan areas like Toledo, where the robot density is already 9 robots for every 1,000 human workers.
But the threat of the robotic ouch was softened for Amazon employees on Wednesday when the company announced "Upskilling 2025." The program is a $700 million initiative designed to give more than 100,000 of the company's workers the opportunity to grow into more highly skilled roles -- whether they stay with Amazon or take those skills with them to another company.
"Through our continued investment in local communities in more than 40 states across the country, we have created tens of thousands of jobs in the U.S. in the past year alone," said Beth Galetti, Senior Vice President, HR. 
"For us, creating these opportunities is just the beginning. While many of our employees want to build their careers here, for others it might be a stepping stone to different aspirations. We think it's important to invest in our employees, and to help them gain new skills and create more professional options for themselves."
What jobs will be "upskilled"?
Amazon says its fastest-growing job category is data mapping, a specialist position that's garnered 832 percent growth since 2014.
The company's other Top 5 job growth segments are data scientists (505 percent), solutions architects (454 percent), security engineers (229 percent) and business analysts (160 percent).
On-job training in these job niches -- such as a "solutions architect" -- can have a handsome payoff for workers who can't afford or find a college that can teach them those skills at the same time they're getting a paycheck.
Specific to Amazon, those on-job training opportunities will include: 
Amazon Technical Academy: a training and job placement program that equips non-technical Amazon employees with the essential skills to transition into, and thrive in, software engineering careers. 

Associate2Tech: a fully paid, 90-day program that provides fulfillment center associates the opportunity to move into technical roles, regardless of their previous IT experience, within Amazon's vast operations network. One of the pluses for this program is that no existing degree is needed. 

Machine Learning University (MLU): an initiative comprised of six-week modules that helps Amazon employees with a background in technology and coding gain skills in Machine Learning. 

Career Choice: Amazon's pre-paid tuition program for fulfillment center associates looking to move into high-demand occupations. Amazon will pay up to 95 percent of tuition and fees towards a certificate or diploma in qualified fields of study, leading to in-demand jobs. 
The company is also adding some muscle to Amazon Apprenticeship, a program certified by the U.S. Department of Labor, that offers classroom training and on-the-job apprenticeships with Amazon. The company also said it has plans in place to expand its Amazon Web Services training and certification to "close the cloud skills gap in the industry."
Is this wait-and-see or all systems go?
Whether Amazon's Upskilling 2025 announcement will quiet the current outcry of its employees or presidential hopefuls remains to be seen, but its early success stories appear to be giving the company a public relations lift.
On the heels of the announcement, the Twittersphere was percolating with a string of kudos.
"(It's) going to be interesting to see if this upskilling investment can be executed. If it is then there's a whole roadmap laid out for other large corporations to follow to upskill their workforce, improve retention, reduce payouts/layoffs and be better." tweeted Jason Weeks, the founder of Vendorable, in his take on Amazon's initiative.
Amazon's initiative was also welcomed on the global stage. Dr. Omkar Rai added that "Rapid adoption of digital tech & focus on upskilling of workforce in #AI, #IoT, #Blockchain & #DataAnalytics will rev up India's digital economy by creating USD 500 billion economic value & 60-65 million jobs by 2025 in newly digitised sectors."