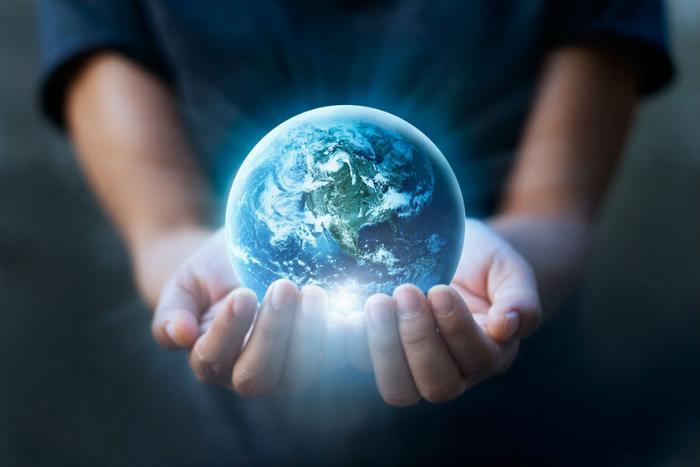 Amazon CEO Jeff Bezos has announced the first recipients of his "Earth Fund," a $10 billion fund established earlier this year to help address the climate crisis. 
In his announcement of the fund back in February, Bezo said grants from it would go to scientists, activists, and other environmental advocacy groups that have set out to combat climate change. The Amazon executive said the goal of the fund is to financially support individuals and groups that are seeking to "preserve and protect the natural world."
On Monday, Bezos named the first 16 beneficiaries of the fund. Grants will be going out to the following groups: The Climate and Clean Energy Equity Fund, ClimateWorks Foundation, Dream Corps Green For All, Eden Reforestation Projects, Energy Foundation, Environmental Defense Fund, The Hive Fund for Climate and Gender Justice, Natural Resources Defense Council, The Nature Conservancy, NDN Collective, Rocky Mountain Institute, Salk Institute for Biological Studies, The Solutions Project, Union of Concerned Scientists, World Resources Institute, and World Wildlife Fund.
These initial recipients will get a collective $791 million. The amount allocated to each organization varies, but it ranges from between $5 million to $100 million. 
Taking action
In an Instagram post, Bezos said the first round of grants was "just the beginning" of his multi-billion dollar commitment to fighting climate change. 
"I've spent the past several months learning from a group of incredibly smart people who've made it their life's work to fight climate change and its impact on communities around the world," Bezos said. "I'm inspired by what they're doing, and excited to help them scale." 
"We can all protect Earth's future by taking bold action now," he added.
The Nature Conservancy said it will be putting some of its grant money towards supporting programs that benefit temperate rainforests.
"These vast forests are globally critical for carbon capture, and our conservation strategy prioritizes Indigenous and local communities," said Eric Delvin, a program director for The Nature Conservancy. "In direct collaboration with Indigenous peoples across the rainforest's diverse regions, we support sovereign authority and supporting sustainable economies."