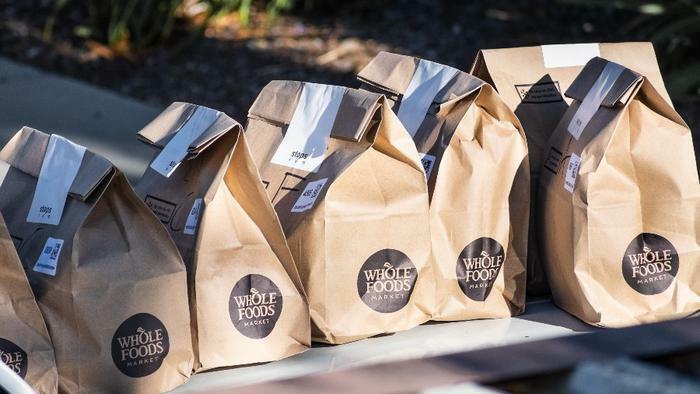 Amazon customers in 5,000 cities will be able to get groceries ordered from Whole Foods or Amazon Fresh delivered inside their garage. The new delivery option follows a successful trial of the service in a handful of major cities back in November. 
"Customers who tried Key In-Garage Grocery Delivery have loved the service, which is why we're expanding it to everywhere Amazon offers grocery delivery," Pete Gerstberger, Head of Key by Amazon, said in a statement. 
With the new garage delivery option, Amazon is striving to make grocery deliveries more convenient for consumers while also keeping the groceries from being stolen or left out in bad weather. 
How to use it
Customers will need a compatible smart or Wi-Fi-enabled garage door opener to use the new option. Prime members can pair their device to the Key by Amazon app, shop for Whole Foods or Amazon Fresh groceries online, and then select "key delivery" at checkout.
The Amazon driver that brings the groceries will use a handheld scanner to open the garage door, drop the groceries off inside, and close the door behind them. For security purposes, customers are notified about the delivery in real-time, and drivers are only allowed one-time access to open the garage door.
Amazon, which experienced a massive surge in demand during the COVID-19 pandemic, is currently looking to expand its grocery business. The company purchased Whole Foods in 2017 and has recently been opening up more Amazon Fresh locations that use its "Dash Cart" technology. 
Through expanding its delivery options, Amazon is hoping to boost the convenience factor and entice Prime members to do more of their grocery shopping through its services. Amazon has also taken steps to increase convenience for in-store shoppers. Earlier this month, the company announced plans to introduce a new way to pay with your palm in Whole Foods stores.