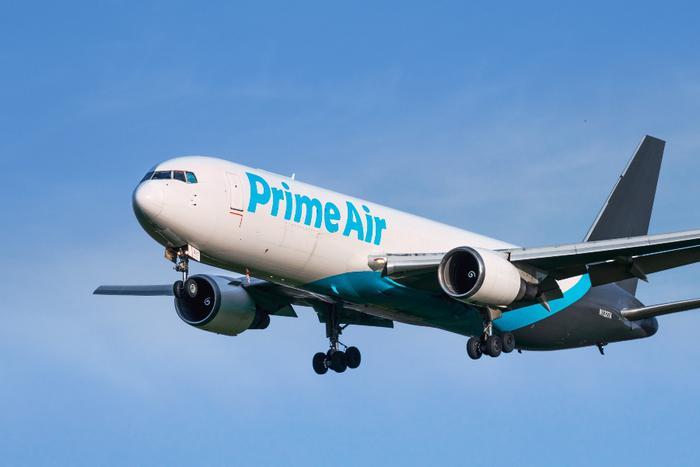 If you've got a spare Boeing 767 sitting around, Amazon may be willing to take it off your hands. The online retail giant announced that it bought 11 Boeing 767-300 aircraft from Delta Air Lines and WestJet -- carriers that had to ground some planes due to COVID-19 -- to expand its fleet and advance its delivery to customers. 
"Our goal is to continue delivering for customers across the U.S. in the way that they expect from Amazon, and purchasing our own aircraft is a natural next step toward that goal," said Sarah Rhoads, Vice President of Amazon Global Air. "Having a mix of both leased and owned aircraft in our growing fleet allows us to better manage our operations, which in turn helps us to keep pace in meeting our customer promises."
Rhoads said the newly acquired planes are being retrofitted for cargo and should be back in the air in the next 12-24 months.
Longer distances quicker
The company says that Amazon Air is an important delivery component because it allows it to transport items across longer distances in shorter time frames. That alone would be a welcome relief to Amazon Prime members who have experienced delays in getting their packages because of slowdowns caused by the pandemic. 
Since its 2016 launch, Amazon Air has methodically added regional air hubs to, presumably, end its reliance on third-party services like FedEx and UPS. Last year, Amazon launched its first-ever air hub at Leipzig/Halle Airport in Germany and new regional air operations centers in Lakeland, New York City, San Francisco, Chicago, Richmond, San Juan PR, Maui, Los Angeles, and New Orleans.