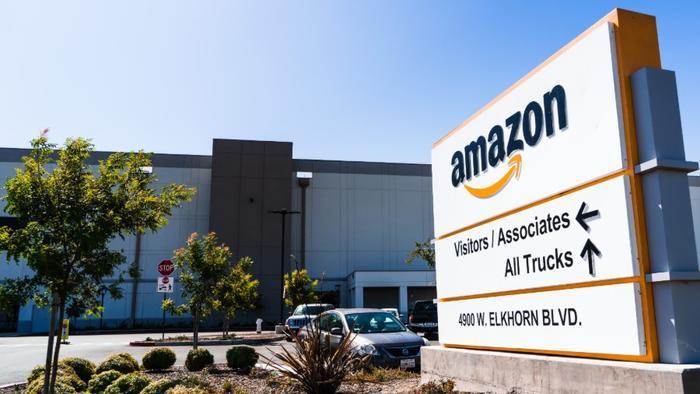 The coronavirus crisis has led to an influx of Amazon sellers attempting to profit off of the unexpected health emergency. 
Amazon announced on Monday that it recently kicked more than 3,900 sellers off of its online marketplace for violating its fair pricing policies by "seeking to profit off the COVID-19 crisis." 
"Amazon strictly prohibits sellers from exploiting an emergency by charging excessively high prices on products and shipping," the e-commerce giant said Monday in a blog post. "We have deployed a dedicated team that's working continuously to identify and investigate unfairly priced products that are now in high demand, such as protective masks and hand sanitizer." 
Protecting consumer interests
The e-commerce giant added that it's working with law enforcement officials and "proactively sharing information with state attorneys general and federal regulators about sellers we suspect have engaged in egregious price gouging of products related to the COVID-19 crisis." 
The coronavirus pandemic has led to a surge in demand for products, including toilet paper, hand sanitizer, and other household items. As a result, limits on the number of items customers can purchase have been put in place at many retail establishments. Others have taken to selling in-demand products at a significantly higher price online. 
Amazon, for example, has seen an uptick in the number of sellers listing items such as face masks and hand sanitizer for an average of 50 percent more than their usual price in the weeks since the coronavirus was classified as a pandemic. 
"We are constantly monitoring our stores for unfair prices and listings that make false claims in regards to COVID-19," the company said. "We have dynamic, automated systems in place that locate and remove unfairly priced items." 
"In addition, we have deployed a dedicated team that's working continuously to identify and investigate unfairly priced products that are now in high demand, such as protective masks and hand sanitizer," the company wrote. "If we find a price that violates our policy, we remove the offer and take swift action against bad actors engaged in demonstrated misconduct, including suspending or terminating their selling accounts and referring them to law enforcement agencies for prosecution under relevant laws."