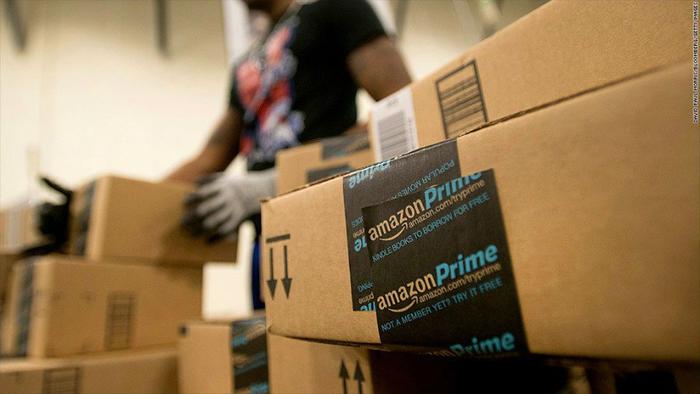 Amazon has begun its Prime membership rate hike for its customer base of more than 100+ million. The new rate raises the annual membership by $20 to $119, the program's first membership price increase in almost four years.
As is usually the case in situations like this, consumers have to consider the usefulness of the membership program. A new study by EffectiveSpend takes a look at how the new Prime rate will affect consumer shopping behavior.
In its study, EffectiveSpend surveyed 1,000 Amazon customers whose shopping habits fell into one of three brackets -- Prime Member Loyalists (unlikely to cancel), At-Risk Prime Members (likely to cancel), and Current Non-Prime Members.
The results? More than half of the respondents -- 54 percent -- felt the value of their membership does not outweigh the cost.
"This data indicates that customers who drop their Prime membership will be shopping outside of Amazon for more of their higher priced purchases," said Jared Scott, EffectiveSpends Senior Amazon Strategist.
"Amazon will still be in their consideration set, but in the absence of their Prime membership benefits, these customers are less incentivized to purchase from Amazon and more inclined to comparison shop on other sites."
Scott concluded that despite an "inevitable loss of some of its current Prime members, Amazon is well poised to grow its revenue from its best customers with a better mobile experience and a more sophisticated advertising platform."
The consumer's return on investment from Prime
Undaunted by a potential loss of Prime members, Amazon head honcho Jeff Bezos appears set on making Prime membership worth every penny. In his recent letter to investors, Bezos glowed about Prime's growth.
"In 2017 Amazon shipped more than five billion items with Prime worldwide, and more new members joined Prime than in any previous year," he said.
Bezos is hoping that Prime loyalists will love the membership plan's ever-growing list of perks enough to renew.
Since its last Prime price increase, the company has added Whole Foods to its business family -- with a host of locations in which the grocery chain will deliver directly to customers -- faster shipping via Prime Free Same-Day and Prime Free One-Day, widespread delivery to 8,000 cities and towns, unlimited cloud photo storage, the video-game streaming site Twitch, a seemingly-endless parade of new content on Prime Video like Prime Originals and Thursday Night Football, Prime Wardrobe, and the recent addition of Prime Book Box for kids.