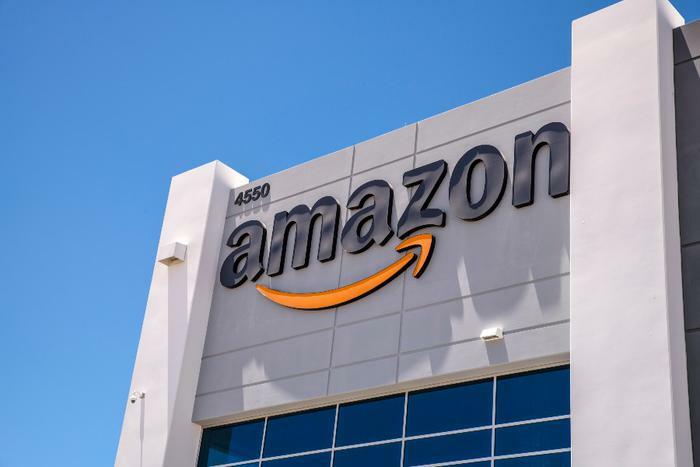 Amazon's revenue is growing at a clip of 40+% over last year, and there's no sign that things will be slowing down anytime soon. To keep up with that growth, the online retailer is planning to add another notch to its growing list of hiring sprees by employing an additional 100,000 U.S. military vets and their spouses by 2024.
Amazon has been down this path before -- and with great success. It launched a hiring initiative called Joining Forces in 2016, with the goal of hiring 25,000 veterans and military spouses by 2021. The company surpassed that goal and currently counts more than 40,000 veterans and military spouses among its workforce and across its various businesses, including Alexa and Amazon Web Services (AWS). 
"Amazon is focused on recruiting and developing military talent with training programs specifically designed to help veterans transition into roles in the private sector," said John Quintas, Amazon's director of global military affairs. "We value the unique skills and experience that the military community brings—and our new hiring commitment will expand the impact that military members currently have on every single business across the company."
What vets and their spouses can expect from Amazon
In addition to a guaranteed starting rate of $15 per hour, a company-matched 401(k) plan, up to 20 weeks of paid parental leave, and a benefits package, vets and their spouses will also have access to programs that can teach them skills that will lead to higher-paying jobs in growth areas like robotics and cloud computing.
In addition, Amazon offers a prepaid tuition program called Career Choice and Amazon Technical Academy, a free nine-month training program that gives non-technical Amazon employees the skills necessary to transition into software engineering careers.
Veterans and spouses will also receive some nice perks outside the company's walls. Included is access to fellowships, mentorships, military spouse support, and deployment benefits. They can also become a part of the Warriors@Amazon affinity group -- a community that supports veterans and military spouses through their transition into the Amazon workforce.