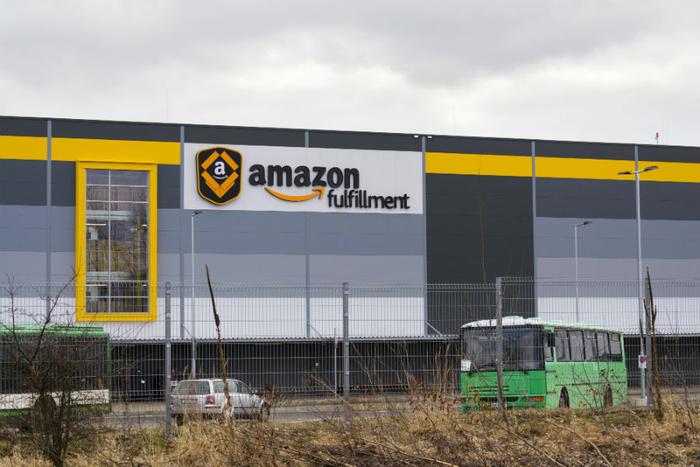 Amazon has announced a pair of new programs to resell customer returns and overstocked items. The unveiling of the new programs follows backlash to the results of an investigation showing that the e-commerce giant was destroying thousands of items. 
In June, U.K. outlet ITV News published a report saying that Amazon was destroying new items rather than reselling them. The report contained footage from inside one of the company's warehouses near Glasgow, Scotland, where items in their original packaging were on carts headed to a "destruction zone."  
In a blog post on Wednesday, Amazon said it's launching two programs that will help ensure that customer returns and overstocked products get a second life. Amazon says the new programs are part of its "commitment to both sellers and sustainability."
Giving inventory 'new life'
The first program, called FBA (Fulfilled by Amazon) Grade and Resell, will let third-party sellers list returned items as "used" products that can be purchased by customers. Item pricing will be determined by Amazon based on condition. The program is rolling out first in the U.K. but will come to the U.S. and other markets later. 
A second program, called FBA Liquidations, lets sellers ship returned or overstocked inventory to wholesalers using the company's wholesale resale channel. Sellers can connect with Amazon's bulk resale partners and try to "recover a portion of their inventory cost," Amazon said. This program has already started in the U.S., Germany, France, Italy, and Spain, and it's set to begin in the U.K. this month.
Amazon executive Libby Johnson McKee described customer returns as "a fact of life for all retailers." What becomes of those products is "an industry-wide challenge," she said. 
"These new programmes are examples of the steps we're taking to ensure that products sold on Amazon—whether by us or our small business partners—go to good use and don't become waste," McKee said.