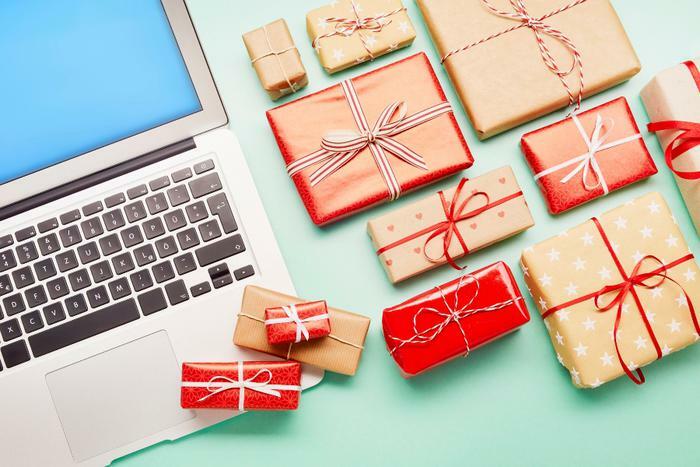 Target was the first out of the gate to post its holiday deals, but Amazon is wasting no time in announcing its own. Even though Black Friday might be officially slated for the day after Thanksgiving, the online retailer says there's no need to wait. It says consumers can shop now and save big with Black Friday-worthy pricing in every category, including fashion, home, beauty, toys, electronics, and Amazon Devices.
Consumers will be able to help small businesses and artisans spring back from a downturn in business brought on by the pandemic by shopping through the Small Business Storefront. Amazon is also offering additional guides featuring gifts from small businesses, Amazon Launchpad, and Amazon Handmade.
A new trick up Amazon's sleeve
The e-commerce giant is also adding an interesting nuance to holiday shopping in 2021. If an Amazon Prime shopper doesn't know the shipping address of the giftee, they can e-mail or text gifts. All it takes is selecting the gift, checking the "add gift receipt for easy returns" box during checkout, and then typing in a known email address or mobile number of the recipient.
That's when the new twist comes in. The recipient can either accept the purchase or -- unbeknownst to the giver -- exchange it for an Amazon gift card.
Early deals
ConsumerAffairs took a look at some of the deals Amazon is offering early. Here are some of the available products that come with a discount:
Toys
Save up to 50% on STEM toys and kits from Learning Resources, National Geographic, and more.

Save up to 30% on Hasbro Games, NERF, Barbie, Fisher-Price, and Hot Wheels.
Seasonal Fashion
Save up to 30% on Tommy Hilfiger men's and women's apparel.

Save up to 50% on women's watches from Anne Klein, Nine West, and SWAROVSKI.
Homegoods and Appliances
Save up to 30% on Le Creuset cast iron and stoneware.

Save 40% on Ninja Foodi 10-in-1 Pressure Cooker and Air Fryer.
A complete list of Amazon's deals can be viewed here.