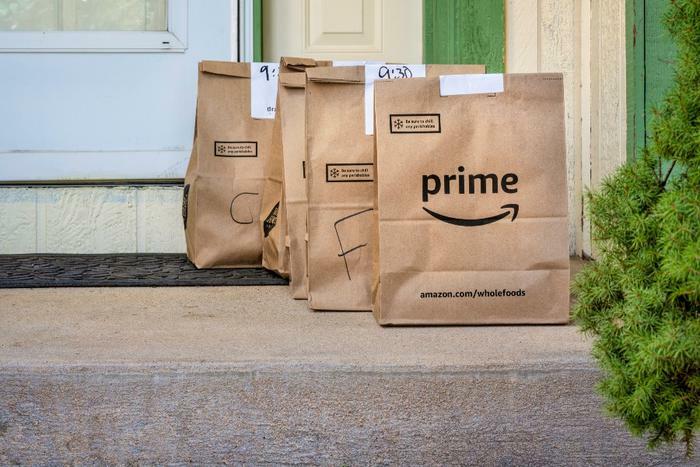 Amazon has agreed to pay $61.7 million to settle claims that it withheld customer tips from its Flex delivery drivers -- independent contractors who use their personal vehicles to make deliveries through the Prime Now and AmazonFresh programs.
The Federal Trade Commission (FTC) alleges that, in 2016, Amazon "intentionally failed" to inform drivers that it would shift from paying them the agreed-upon rate of $18 to $25 per hour plus tips to paying drivers a lower hourly rate. 
The FTC said Amazon promised Flex drivers and customers that these workers would receive 100 percent of the tips they were given. However, the agency claims the company instead used customers' tips to make up the difference between the advertised rate and the new hourly rate. 
"Rather than passing along 100% of customers' tips to drivers, as it had promised to do, Amazon used the money itself," said Daniel Kaufman, acting director of the FTC's Bureau of Consumer Protection, in a statement. "Our action today returns to drivers the tens of millions of dollars in tips that Amazon misappropriated, and requires Amazon to get drivers' permission before changing its treatment of tips in the future."
Amazon disagrees with claim
Amazon said it's "pleased" to resolve the matter, but it added that it disagreed with the FTC's claim that its pay model was unclear. 
"While we disagree that the historical way we reported pay to drivers was unclear, we added additional clarity in 2019 and are pleased to put this matter behind us," an Amazon spokesperson told CNBC. "Amazon Flex delivery partners play an important role in serving customers every day, which is why they earn among the best in the industry at over $25 per hour on average."
The settlement requires Amazon to pay $61,710,583, which the FTC will use to compensate Flex drivers. Amazon will also be barred from misrepresenting any driver's "likely income or rate or pay, how much of their tips will be paid to them, as well as whether the amount paid by a customer is a tip," the FTC said. 
Amazon will also be required to obtain a driver's informed consent before making any changes to how their tips will be used as compensation.