---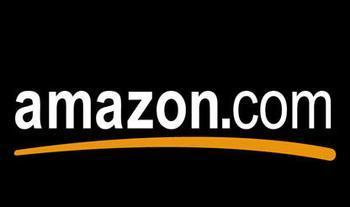 Consumers are not only doing more of their shopping online, they appear to be increasingly satisfied with the results, at least with some retailers.
The annual Holiday E-Retail Satisfaction Index from analytics firm ForeSee shows Amazon.com maintained its Index rating of 88 this holiday season, matching last year and leading the pack of other online retailers.
LL Bean was second with a rating of 85, up four points from last year.
Eighth annual survey
The survey is based on interviews with more than 24,000 customers, collected between Thanksgiving and Christmas. This year's survey -- the eighth -- expanded the universe of e-retailers from 40 to 100.
The survey found that Amazon.com continues to set the standard for customer satisfaction, matching the record high of 88 it set last year in the holiday edition of the Index. It's not exactly a new trend. Amazon has had the highest scores in the Index for eight years in a row, consistently setting a pace that other retailers don't seem to be able to touch, according to ForeSee.
"At this point, Amazon has been dominant for so long and has such a history of focusing on the customer, its hard to imagine anyone else coming close," said Larry Freed, ForeSee president and CEO. "Companies should emulate Amazon's focus on the customer, which is clearly linked to superior revenues over the years."
Exceptions
As with any large company, however, not everyone is happy. Ramon, of North Brunswick, N.J., wrote to say he had a bad Amazon experience during the holidays.
"Simple, I paid $30.00 dollars for a 2 day delivery and it is taking the whole week," Ramon wrote in his ConsumerAffairs post. "This is wrong."
Though satisfaction with top retailers essentially remains the same, a few big-name retailers suffered declines in this year's survey. At the same time it's stock price was plummeting on Wall Street, Apple's online retail store slid four percent to 80, slipping from a tie for second place and out of the top five entirely, registering its lowest score in four years.
PC seller Dell.com also fell four percent to 77 and below the Index average. But the biggest year-over-year decline went to JCPenney.com, with a six percent decline to 78.
Companies at risk
"This year, we're seeing that even some of the largest companies in the country are at risk if they lose sight of customer satisfaction," Freed said. "Satisfaction with the customer experience, when measured correctly, is the most important predictor of future success, and while Amazon clearly gets it, Apple stumbles from their usual focus on the customer experience. Dell and JC Penney seem to be struggling to find their way, which could make them extremely vulnerable to competitors."
Companies have a lot to gain by making their customers happy. Compared to shoppers who report being dissatisfied with a Website, highly satisfied shoppers say they are 67 percent more likely to consider the company the next time they purchase a similar product.
Satisfied shoppers also report being far more likely to return to the site, recommend it and stay loyal to the brand. Analysis of top e-retailers in the U.S. has also shown that, on average, a one-point change in Website satisfaction was found to predict a 14 percent change in the log of revenues generated on the Web.
---