---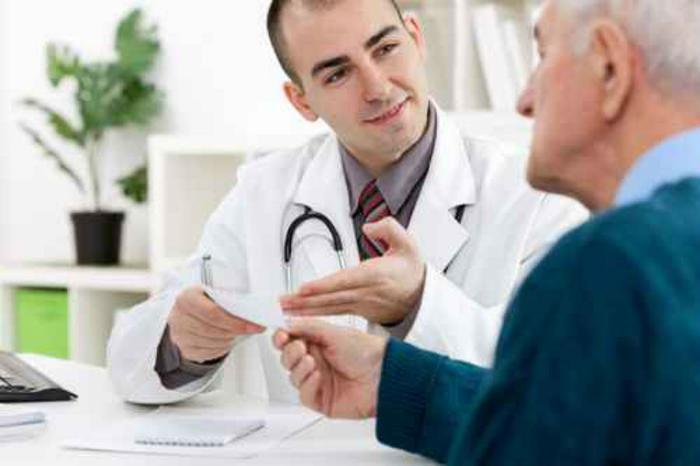 It's hard to watch an hour of network television without seeing at least one commercial for a prescription medication.
The images on the screen may show a happy, energetic individual or couple, while the voice over describes some very scary potential side-effects. But some consumers are often left to wonder – why am I being shown this ad when a doctor has to prescribe this medication for me? I can't just go to the store and buy it.
Exactly, says the American Medical Association (AMA).
Physicians at the AMA's Interim Meeting this week voted to recommend a ban on direct-to-consumer advertising of presciption medication. The doctors say consumers bombarded with these ads start pressing their doctors to prescribe it, and all too often the doctor gives in.
No coincidence
It's no coincidence, the AMA says, that these drug ads have proliferated at the time prescription drug prices have skyrocketed.
"Today's vote in support of an advertising ban reflects concerns among physicians about the negative impact of commercially-driven promotions, and the role that marketing costs play in fueling escalating drug prices," said AMA Board Chair-elect Patrice A. Harris, M.D., M.A. "Direct-to-consumer advertising also inflates demand for new and more expensive drugs, even when these drugs may not be appropriate."
The AMA cites data from the market research firm Kantar Media, showing ad dollars spent by pharmaceutical companies have increased by 30% over two years, and now total $4.5 billion.
NIH not convinced
Although a number of consumer groups agree with the new AMA policy, a report by the National Institutes of Health (NIH) is far from clear-cut. While acknowledging the explosive growth in drug advertising, NIH says research suggests these ads are both "beneficial and detrimental" to public health.
But the rest of the world has concluded these ads have little benefit. Besides the U.S., New Zealand is the only other country in the world that allows direct-to-consumer prescription drug ads.
The physicians attending the AMA meeting also voted for a new AMA policy, convening a physician task force and launching an advocacy campaign to promote prescription drug affordability by demanding choice and competition in the pharmaceutical industry and greater transparency in prescription drug prices and costs.
"Physicians strive to provide the best possible care to their patients, but increases in drug prices can impact the ability of physicians to offer their patients the best drug treatments," Harris said. "Patient care can be compromised and delayed when prescription drugs are unaffordable and subject to coverage limitations by the patient's health plan. In a worst-case scenario, patients forego necessary treatments when drugs are too expensive."
The new AMA policy also responds to growing concerns that consolidation in the pharmaceutical industry will lead to more anti-competitive behavior, with the potential to further drive up drug prices.
---