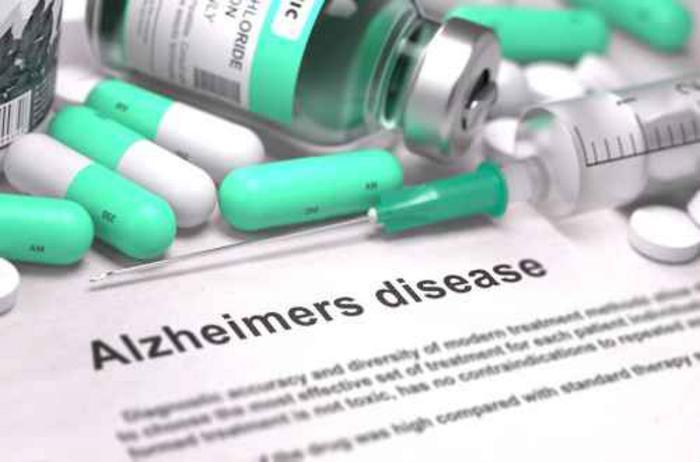 After a series of disappointments, a major drug company has reported promising clinical trial results from its drug to treat Alzheimer's disease.
Massachusetts-based Biogen and its Japanese partner Eisai jointly announced positive topline results from the Phase II study with BAN2401, an anti-amyloid drug. The buildup of amyloid plaques in the brain is thought to be a key contributor to Alzheimer's.
The study was a large one, involving 856 patients in the early stages of Alzheimer's disease. The study achieved "statistical significance" in its effectiveness at 18 months, slowing the progression of the disease.
Researchers were encouraged because BAN2401 is the same drug that produced disappointing results back in December. The difference, they say, is the drug was only monitored for 12 months. In the second trial, the extra six months produced an improvement.
Mild to moderate side effects
This time, the researchers said BAN2401 showed an acceptable tolerability profile through 18 months of treatment. There were some side effects, but they were characterized as mild to moderate in severity.
All in all, researchers in the field of Alzheimer's disease treatment and study expressed new hope at the results.
"The 18-month results of the BAN2401 trial are impressive and provide important support for the amyloid hypothesis," said Jeff Cummings, M.D., founding director, Cleveland Clinic Lou Ruvo Center for Brain Health. "I look forward to seeing the full data set shared with the broader Alzheimer's community as we advance against this devastating disease."
Alzheimer's is a type of dementia that causes problems with memory, thinking, and behavior. Symptoms usually develop slowly and get worse over time, becoming severe enough to interfere with daily tasks. Eventually, the disease is fatal.
Not a normal part of aging
Aging is a major risk factor, but the Alzheimer's Association points out that the disease is not a normal part of aging. Currently, an estimated 5.5 million people who are 65 or older have been diagnosed with Alzheimer's disease. About 200,000 people under age 65 have what is called younger-onset Alzheimer's.
"The prospect of being able to offer meaningful disease-modifying therapies to individuals suffering from this terrible disease is both exciting and humbling," said Dr. Alfred Sandrock, executive vice president and chief medical officer at Biogen. "These BAN2401 18-month data offer important insights in the investigation of potential treatment options for patients with Alzheimer's disease and underscores that neurodegenerative diseases may not be as intractable as they once seemed."
In an interview with CNBC, Biogen chairman Stelios Papadopoulos called the results an encouraging first step, but he believes further progress is possible. He said a best case estimate for when BAN 2401 could be available to treat patients would be in two to three years.