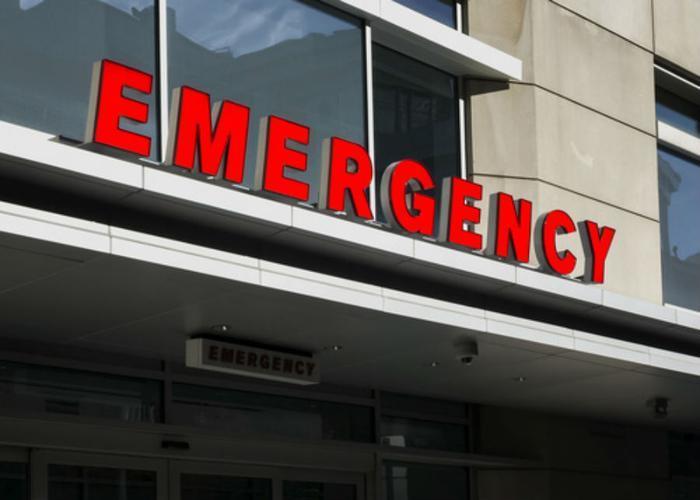 If you drive by many major hospitals these days, you often see electronic signs flashing a message like "emergency room waiting time -- 6 minutes."
It's puzzling because a few years ago there was growing concern that too many people were seeking treatment at hospital ERs for non-emergency conditions, putting a strain on resources. Now hospitals seem to be encouraging these visits.
Apparently, that is no longer a concern. Researchers at Johns Hopkins recently concluded that patients pay a premium when they are treated in a hospital ER, which may be keeping many of them away.
So what are these consumers to do? If you don't have a personal physician, or can't get a timely appointment, there are alternatives that may be just as good but cost a lot less.
Walk-in clinics
Several major retailers, like Kroger and CVS, operate walk-in clinics, where you can see a doctor or nurse practitioner without an appointment. There are also a number of free-standing urgent care centers that provide a full range of medical services without an appointment.
According to the Urgent Care Association of America (UCAOA), there are three main considerations when selecting a non-emergency provider -- care, convenience, and cost.
As far as care goes, you need to use good judgment. If the condition is serious or life-threatening, you should immediately head for a hospital ER. But most other things can be treated elsewhere.
For convenience, look around at the urgent care options. Know what walk-in clinics are nearby, what kind of facilities they have on-site, and when they are open.
Cost comes in when you have health insurance. By checking online or by calling, you can find out which facilities accept your insurance. In general practice, most urgent care facilities accept most insurance policies.
Costly ER visits
A possible reason that hospital emergency rooms cost more for non-emergency treatment is their function. They are designed and set up to treat serious, life-threatening conditions. Treating non-emergencies takes them away from their objective, creating potential inefficiencies.
UCAOA cites a study in Health Affairs showing up to 27% of all ER visits could take place at an urgent care or retail clinic. That, it says, could save patients and insurance providers $4.4 billion a year.
Urgent care centers provide a wide range of services, treating everything from the flu and broken bones to asthma and concussion screening. These facilities usually can perform X-rays, administer intravenous fluids, and conduct on-site lab tests.
Retail clinics offer the advantage of being located inside large stores. They can provide treatment for conditions that aren't quite as serious as those treated at urgent care centers.
Telemedicine and workplace clinics
More recent non-emergency treatment options include telemedicine, connecting patients with providers for virtual visits. This might be practical for patients who live in rural areas.
Many large employers now offer on-site clinics to treat employees. It encourages wellness and reduces the time employees take off from work to seek medical treatment. These facilities closely resemble retail walk-in clinics, offering mostly wellness and preventive services.
UCAOA president Steve Sellars says the rise of on-demand healthcare services meets a real need within the healthcare system. Patients have more access to healthcare at a cost lower than if they head for the ER.