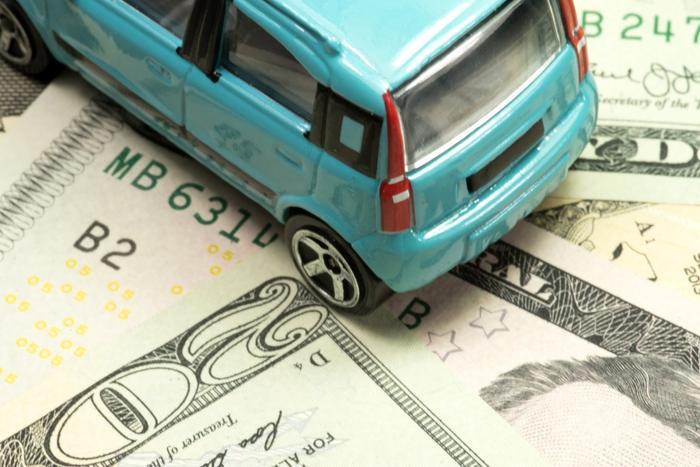 Allstate brought its "in good hands" jingle to life on Monday, saying that it would return more than $600 million in auto insurance premiums to its customers. Why? For the simple reason that most of the United States is staying at home and not out on the streets and highways in their cars and trucks.
"This crisis is pervasive. Given an unprecedented decline in driving, customers will receive a Shelter-in-Place Payback of more than $600 million over the next two months," announced Allstate CEO Tom Wilson. 
"This is fair because less driving means fewer accidents. We are also providing free identity protection for the rest of the year to all U.S residents who sign up, since our lives have become more digital."
Deal points
Allstate's rebate program is called Shelter-in-Place Payback, and here's what it includes:
Customers: Allstate, Esurance, and Encompass personal auto insurance customers. 
How much: Most customers will receive 15 percent of their monthly premium in April and May (which is where the $600 million number comes from). 
Where it will show up: The Payback will show up either through a credit to customers' bank accounts, via a credit card, or in their Allstate account. 
When will it show up: The fastest way for customers to receive this payback is to utilize the Allstate Mobile app.  Allstate said it's working with state insurance regulators to move forward as quickly as possible.
For consumers with financial challenges: The company added a benefit for insurance customers who may be facing money issues, too. "Allstate auto, home and powersport insurance customers facing financial challenges can request a special payment plan that delays payments for 60 days with no penalty," the company said. 
Full details of Shelter-in-Place Payback are available, here.
Are other insurance companies doing the same thing?
In ConsumerAffairs research, we were hoping that other major companies would follow suit, but there's not much in the way of good news there. The only other company currently making a move similar to Allstate is American Family, the 10th largest auto insurer in the U.S. It's giving its customers a one-time full payment of $50 per vehicle covered by an American Family personal auto policy. All told, American Family says that rebate totals close to $200 million. 
In checking for similar announcements from other top 10 auto insurers -- Nationwide, State Farm, Progressive, Geico, Farmers, USAA, Liberty Mutual, and Travelers -- there were none published by the time this story was published.
Insurance watchdog says Allstate should be returning a LOT more
Dan Karr, the founder and CEO of free insurance grading service ValChoice, estimates that Allstate's $600 million figure should be closer to $2 billion. Overall, his number-crunching came up with $100 billion in windfall profits that insurance carriers will gain due to the slowdown COVID-19 has created in vehicle use. 
Karr's not trying to be a Debbie Downer. In fact, he told ConsumerAffairs he thinks the reductions that carriers are making are great, and they are to be commended. However, in his stepping back to share the bigger picture, he notes that sheltering-in-place mandates mean hundreds of thousands of fewer accidents and billions of dollars in claim dollars that won't be paid.
"Big-name insurance carriers will be the chief beneficiaries in this scenario, leaving consumers high and dry," Karr said. "Consumers aren't driving. They don't need as much insurance coverage."
How consumers can save money on auto insurance during the pandemic
If a consumer is backed by someone other than Allstate, Karr says they should immediately contact their carrier and ask for relief. When the insurance agent asks for a reason, Karr's suggested response is to tell the agent that their vehicle use is no longer for job commuting. If that doesn't do the trick, Karr's other cost-saving moves include:
Reducing the miles driven on the vehicle to 3000 or fewer per year

Change use to "for pleasure"

If the carrier uses mileage as an input, reduce the annual mileage

For consumers who own their car, they can drop collision and comprehensive insurance

If you don't drive the car at all, you can drop liability insurance.

If the vehicle is not being used at all, eliminate insurance
But what should consumers do if all else fails? Karr says that if the carrier refuses to make the adjustments, switch immediately. "Insurance companies must refund any unused amount of prepaid premiums should the consumer switch carriers," he said.