---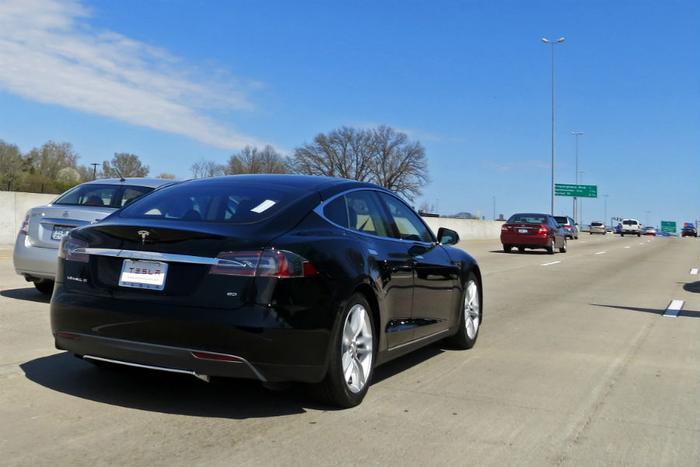 Tesla's so-called "Autopilot" feature remains somewhat controversial, after a couple of high-profile accidents this year, and the German government wants Tesla to drop the phrase from its advertising.
But the high-tech car maker is doubling down on self-driving technology, announcing that it will be integrated into all Tesla models, including the Model 3.
"Eight surround cameras provide 360 degree visibility around the car at up to 250 meters of range," Tesla said in a statement announcing the move. "Twelve updated ultrasonic sensors complement this vision, allowing for detection of both hard and soft objects at nearly twice the distance of the prior system. A forward-facing radar with enhanced processing provides additional data about the world on a redundant wavelength, capable of seeing through heavy rain, fog, dust and even the car ahead."
Tesla also said it is upgrading the onboard computer in Tesla cars with one that processes data 40 times faster than the current one. While Tesla has made clear that its present Autopilot system is merely a driver-assist technology, Akshay Arand, an analyst at Kelley Blue Book, says the latest move appears to be much closer to true auto pilot.
Big step for the industry
"If Tesla is closing in on Level 4 or even Level 5 autonomy being released to consumers, it's a big step for the industry," Arand said in an email to ConsumerAffairs. "The question then becomes how it translates to the consumer."
For example, will each Tesla owner need specific training for handling a car with true autonomous driving capability? Arand says Tesla still has a lot to prove.
"Whether fair or not, Tesla has been under scrutiny with a few accidents concerning Autopilot this year, and the scrutiny will be magnified with this announcement and as the Model 3 edges closer," Arand predicts. "For now, though, the bigger question is still how Tesla 'gets there' in terms of profitability and longer term sustainability."
Meanwhile, Tesla said the Model S and Model X with the new hardware are already in production. However, the new features won't "go live" until later, after what the company said will be millions of miles of real world driving.
Earlier this year, federal safety investigators began a probe of Tesla's Autopilot system after one of the cars in Autopilot mode hit a truck that had pulled in front of it.
---