---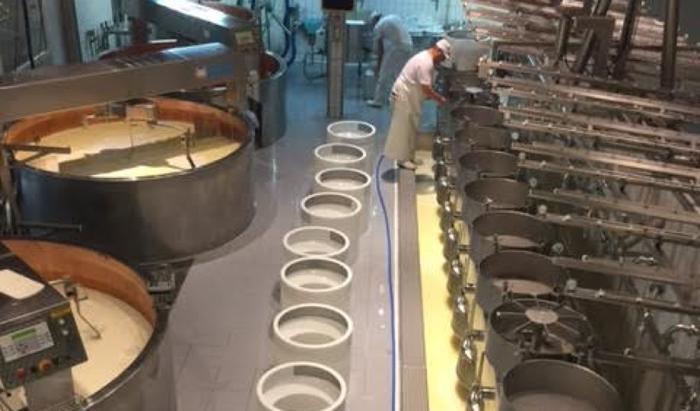 If you love trains – and chocolate - a unique experience awaits you in Montreux, Switzerland. Accessible by train or car from Geneva, the Chocolate Train, a joint venture between GoldenPass Services and chocolate maker Cailler-Nestlé, offers a first-hand look at the history and production of two of Switzerland's iconic culinary traditions, Swiss chocolate and Gruyère cheese.
Travel in either a vintage 1915 Belle Epoque Pullman car or a modern panorama car where you will be served a croissant with either a coffee or hot chocolate. The train winds its way through lush meadows and mountains, dotted with grazing cows, to your first stop, Gruyère and La Maison du Gruyère.
You'll climb the stairs and begin a self-guided tour (headset included with audio in thirteen languages) that takes you through exhibits to learn the "secrets" of how Gruyère AOP is made. The AOP designation "recognizes and ensures authenticity to products deeply rooted in the region and made according to traditional know-how."
The tour takes you to a platform overlooking the enormous vats on the lower level where you can view all stages of cheese production and storage. You'll be given a small pack of cheeses to sample at your leisure.
Cobbled streets
Next you will visit the picturesque medieval town of Gruyères, situated at the foot of the Pre-Alps. Walk the cobbled streets and browse in the many shops or tour Gruyère Castle, the former residence of the counts of Gruyères (entrance fee not included). There is time for lunch where you can sample authentic cheese dishes, such as cheese fondue or Raclette, a Swiss dish based on heating and scraping off the melted cheese.
A bus awaits to take you to Maison Cailler-Nestlè, the chocolate factory in Broc and Switzerland's oldest chocolate brand. There's a multimedia show along with well-choreographed and entertaining interactive exhibits that shuttle you from room to room. Animated themes showcase the history of both chocolate and the Cailler-Nestlè company.
If you've ever wondered, "What makes Swiss chocolate so special?" you'll soon find out. Remember all the cows you've seen grazing in the countryside? Well it's the higher milk content that makes Swiss chocolate creamier than other chocolates.
Continue on the tour and you will see exactly how the chocolates are produced. Moving from station to station, you'll follow the different steps as the bars are formed, cut, dipped, and wrapped. You'll even see a few rejects that don't meet the high quality standards. Maybe the scent of chocolate will let you know what awaits you next – the tasting room. Choose from over two dozen different types of chocolates and fillings, enticingly arranged. There's no minimum here.
Stock up on chocolates and souvenirs at the gift shop and bring home candies that you can only find in Switzerland. Sharing the same space, the Café Cailler offers snacks and drinks, including the traditional hot chocolate with whipped cream. Your train awaits, and as you wind your way back to Montreaux, relax and reflect on a special day
---