---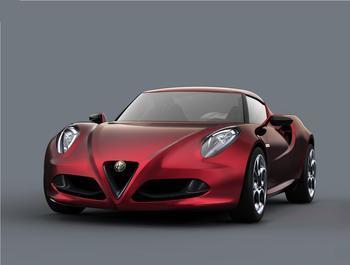 This time they really mean it, they say. Alfa Romeo is returning to the U.S., with the rear-wheel-drive 4C sport coupe blazing the trail.
"For sure it's coming back this year with the 4C. With the Alfa Romeo 4C," Fiat CEO Sergio Marchionne said after a speech to a Detroit businesswomen's group, Automotive News reported. "We are finalizing the car now, so it should be here this year."
The 4C is being built at a Maserati plant in Modena, Italy, and the company says it will be a worthy successor to Alfa Romeo's proud heritage of scrappy, exuberant sports cars. Fiat plans to make about 2,500 of the cars each year. It will be the marque's top-performing car, intended to herald the brand's return under Marchionne's leadership.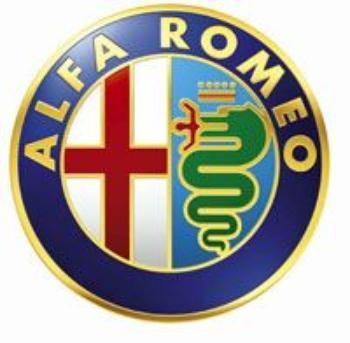 Pricing is still uncertain, although reports say the 4C will be priced at about 50,000 Euros, which would be about $66,000, but U.S. pricing may be a bit above that target as Fiat wants the Alfa to retake its position alongside Porsche, BMW and other "serious" premium sports cars.
Where can you buy one? Well, you can't yet and it's uncertain whether Alfa Romeos will be sold through Fiat dealers or Chrysler Group dealers. Fiat, of course, owns Ferrari and Maserati but it's not likely the mid-range Alfa would be admitted to such exalted company.
Alfa Romeo left the United States in the late 1990s and has been suffering from slow sales in Europe the last few years, thanks to the recession and a lack of new models, attributed partly to Fiat's being preoccupied with its new Chrysler division.
More Alfa models are expected, including a new Giulia sedan, which will be based on the Dodge Dart platform, although some would say the Dart is based on the Giulia platform, but why quibble?
Altogether, Fiat says it has six new Alfa Romeo models in the works, including sedans and SUVs. It's hoping to double its worldwide sales to about 400,000 by 2014.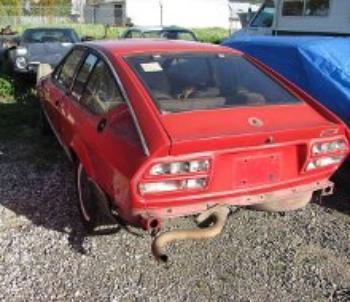 Fiat may have its work cut out for in trying to bring Alfa back to near the top of the heap. This reporter wore his Alfa Romeo Owner's Club cap around Florence earlier this year and, other than a few sympathetic shrugs and eye rolls, got little reaction from the locals, who appeared to regard Alfa as part of history. Sadly, there were more Audis and BMWs than Alfas in evidence on the streets.
In the United States, the brand is virtually unknown except to those nearly too old to drive.
---