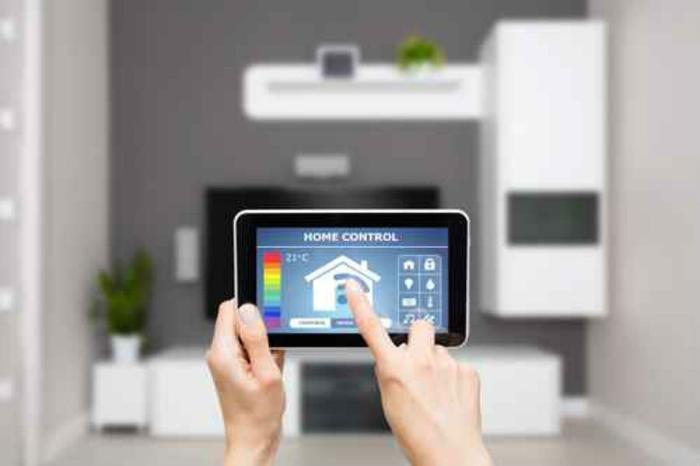 For the last few years, Google, Amazon, and other tech giants have competed to get you to buy their smart devices. They're still competing, but they apparently see the need for a little cooperation.
For example, what if Alexa controls some of your home's functions but Google Assistant controls other vital parts? Wouldn't it be helpful if the two could talk to each other?
Amazon, Apple, Google, and the Zigbee Alliance -- an organization that develops IoT standards -- announced plans this week to develop and promote the adoption of a new, royalty-free connectivity standard to increase compatibility among smart home products.
In other words, they're going to look for a way that they can tweak their platforms so they can use a standard communication system that will enable them to communicate.
The project will also include Zigbee Alliance board member companies like IKEA, Legrand, NXP Semiconductors, Resideo, Samsung SmartThings, Schneider Electric, Signify, Silicon Labs, Somfy, and Wulian.
Once a standard is developed, manufacturers can produce smart products that are even smarter and able to communicate across brands. The project will build on internet protocol (IP) to connect smart devices, mobile apps, and cloud services.
Clearing up some confusion
The collaboration could solve a problem many consumers face. When they go to Lowes or Home Depot to purchase a smart lock, they have to figure out which platform the lock works with. Once a common standard is adopted, that confusing decision goes away.
The new project is called "Project Connected Home over IP." Its aim is to not only develop a common standard but ensure that the standard is secure and that homeowners can trust it.
"The project is built around a shared belief that smart home devices should be secure, reliable, and seamless to use," the companies said in a statement. "By building upon Internet Protocol (IP), the project aims to enable communication across smart home devices, mobile apps and cloud services and to define a specific set of IP-based networking technologies for device certification."
Open-source approach
The participating companies will take an open-source approach as they develop and implement a new, unified connectivity protocol. They plan to use contributions from proven and established smart home technologies from Amazon, Apple, Google, Zigbee Alliance, and other participants.
Once developed, the common standard should make it easier for smart device manufacturers to build devices that are compatible with smart home and voice services like Amazon's Alexa, Apple's Siri, and Google's Assistant.
When all of this will happen is so far unclear, but the group says it hopes to have a first draft of the standard ready for review before the end of 2020.