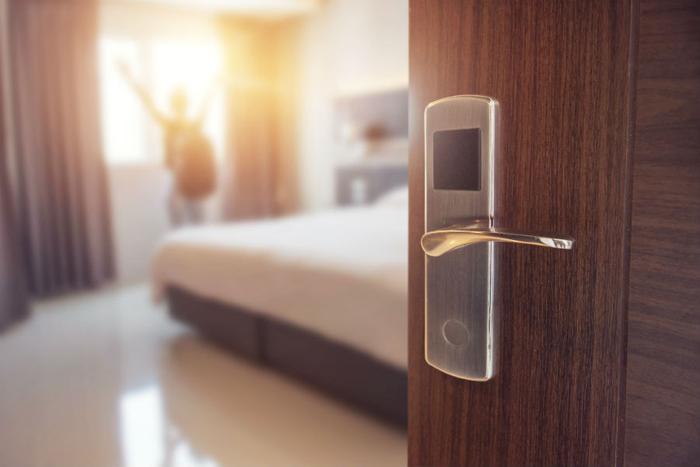 Amazon has expanded its Echo smart speaker to the hospitality industry, with Marriott lining up to be the first hotel chain to make Alexa a permanent resident in rooms at select properties.
Guests will be able to talk to Alexa, getting hotel information, relaying requests to guest services, and accessing a music playlist, among other things. Amazon says its a new way for guests to access services and amenities during their stay.
For hotels, Alexa will almost be another staff member, answering questions that might go to a concierge and freeing up human staff members.
"Customers tell us they love how easy it is to get information, enjoy entertainment, and control connected devices by simply asking Alexa, and we want to offer those experiences everywhere customers want them," said Daniel Rausch, an Amazon vice president. "Alexa for Hospitality makes your hotel stay a little more like being at home and gives hospitality providers new ways to create memorable stays for their guests."
Marriott is installing the service in some Marriott Hotels, Westin Hotels & Resorts, St. Regis Hotels & Resorts, Aloft Hotels, and Autograph Collection Hotels, over the course of this summer.
Customized for specific hotels
Individual hotels have already incorporated the Echo into their services, using it to allow guests to voice-control the room's temperature. Alexa for Hospitality is actually designed for the hospitality industry and can be customized for a specific property. Guests can tell Alexa to book a massage in the hotel spa or reserve a tee time at the property's golf course.
Jennifer Hsieh, Vice President Customer Experience Innovation, Marriott International, says being the first to sign up for Alexa for Hospitality wasn't a difficult decision.
"So many of our guests use voice technology in their home, and we want to extend that convenience to their travel experience," she said.
The system will go up first at Charlotte Marriott City Center and Marriott Irvine Spectrum. After that, Hsieh said Marriott will evaluate feedback from hotel guests to expand the skills, features, and functionality to offer through the service.
Amazon says the system can also be configured by individual hotels to allow guests to control and adjust in-room devices like lights, thermostats, blinds, and TVs. Other features include Alexa skills like checking airport wait times, playing games, providing a guided exercise workout, and playing white noise at bedtime.