---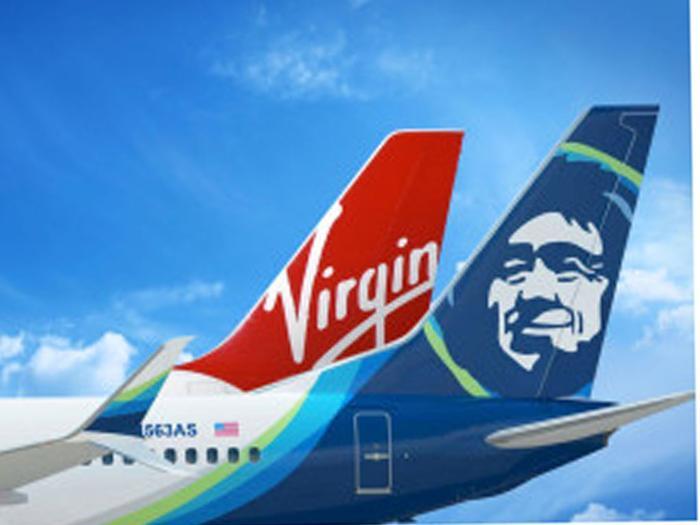 The Justice Department has approved Alaska Air's acquisition of Virgin Airlines but will require that Alaska cut back on the number of codeshare flights it operates with American Airlines.
"We couldn't be more excited about receiving DOJ clearance for our merger with Virgin America," said Alaska Air Group Chairman and CEO Brad Tilden. "With this combination now cleared for take-off, we're thrilled to bring these two companies together and start delivering our low fares and great service to an even larger group of customers."
The $4 billion deal between the nation's sixth- and ninth-largest airlines will create the fifth-largest U.S. carrier if the codesharing changes are agreed to by Alaska and approved by the courts.
In a lawsuit filed in U.S. District Court in D.C., the Justice Department said the codeshare modifications are needed to ensure that Alaska will have the incentive to compete vigorously with American, as Virginidoes today.
Stronger competitor
"Smaller airlines, such as Alaska and Virgin, provide a critical competitive check on the larger carriers," said Acting Assistant Attorney General Renata Hesse of the Justice Department's Antitrust Division. "Although this merger offers hope that a strengthened Alaska can be an even stronger competitor than before, because of Alaska's extensive codeshare agreement with the world's largest airline, the merger threatened to blunt important competition and reduce choices for consumers. Today's settlement ensures that Alaska has the incentive to take the fight to American and use Virgin's assets to grow its network in ways that benefit competition and consumers."
Virgin has competed head-to-head with American on many transcontinental routes and has offered lower prices and better service and the Justice Department settlement is intended to preserve that competition. The codeshare agreement enables Alaska to market American flights on over 250 routes, creating an incentive for it to compete less vigorously, the suit argues.
Alaska said it has agreed to the "limited changes" in the codeshare agreement. The court is expected to approve the settlement and Tilden said he expected the deal to close "in the very near future." He said a private lawsuit challenging the merger is "without merit."
"We remain confident in the merits of this transaction," Tilden said. "The expanded West Coast presence and larger customer base create an enhanced platform for growth, which is good for investors, employees and especially customers – who benefit from more choices, increased competition and low fares."
Virgin America did not provide a prepared statement. Its founder, Sir Richard Branson, has said he would not have approved the deal if he had had the authority to block it and has said the name Virgin America will be preserved in some manner.
Because Branson is British, he is blocked by federal law from owning controlling interest in the airline.
---