---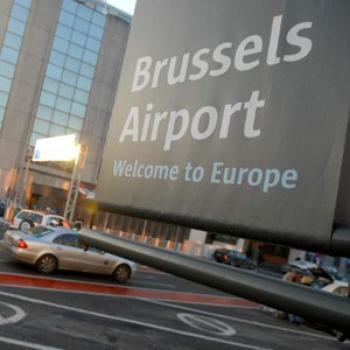 Airlines are allowing travelers to rebook flights to, from, and through Brussels in light of today's terror attacks that killed more than 30 people at the Belgian airport and metro subway stations.
Many flights to Brussels' Zavemtem Airport were canceled or diverted after the attacks. While many carriers have or soon will resume their normal schedules, thousands of travelers have been stranded elsewhere or have decided to abandon their travel plans because of the attacks.
Those whose flights were canceled will receive a full refund or credit and most U.S. carriers are saying they are waiving fees for passengers who rebook or cancel upcoming flights.
USA Today reported that Delta, American, and United are waiving fees for those who make a one-time change in flights booked through the end of the month. Most are requiring travelers to do so by Sunday.
International carriers are expected to follow similar procedures. Some may also allow fee-free rebooking even on flights that do not go through Brussels.
If you are scheduled to travel to and within Europe in the next few days, you should immediately contact your airline to find out what options are open. Carriers are not obligated to waive fees but most will do so if asked.
---