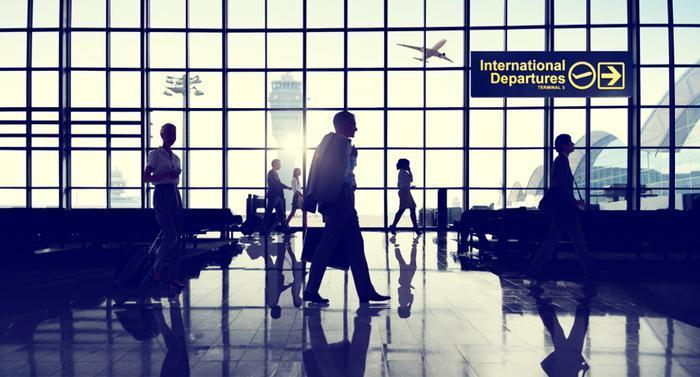 With an improving economy, you can expect the nation's airports to be more crowded this spring.
Airlines For America (A4A), a trade group representing U.S. airlines, estimates 145 million passengers will fly on U.S.-based carriers between March 1 and April 30. That amounts to nearly 2.4 million a day and would represent a 4% increase over last year.
"There has never been a better time to fly, as evidenced by the record levels of traffic U.S. airlines saw in 2016 and will see again this spring," said A4A Vice President and Chief Economist John Heimlich.
Heimlich points to low fares and improved services as contributing to the expected growth. He also says consumers have more disposable income, even though some other data might argue with that. However, consumers who haven't been spending as much at retail stores lately may be using that money to travel.
Adding non-stop routes helps
On the service side, Heimlich says airlines are adding service through nonstop routes, making flying a bit more pleasant. He says the industry has also increased the supply of scheduled seats at U.S. airports in markets large and small.
Last year U.S. and foreign airlines added 198 new routes in the U.S. and discontinued 161, resulting in a net growth of 37 nonstop routes year-over-year.
Southwest and AirTran customer favorites
When it comes to individual airlines, the 2017 Temkin Experience Ratings, a annual report on customer experiences, rates Southwest and AirTran as best when it comes to delivering customer service. The survey is based on interviews with 10,000 customers.
Southwest edged out the nine other airlines included in the ratings, earning a score of 73%. AirTran placed second at 70%, with Virgin America, JetBlue, and Alaska Airways rounding out the top five with scores between 69% and 68%.
Spirit Airlines placed 10th with a score of 50%. Temkin editors say a score below 60% is considered "poor."
As an industry, Temkin says airlines averaged a 66% rating, and when compared to all other industries that were similarly rated, it tied for 14th place out of 20 industries.
The airline industry average rating improved by just over nine percentage points between 2016 and 2017, rising from 56.4% to 65.6%.