---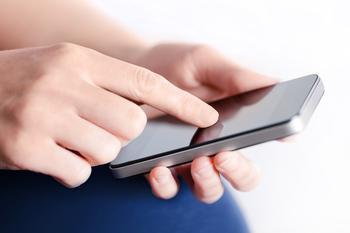 As anyone who flies on commercial aircraft well knows, passengers are required to turn off cell phones and other mobile devices when the door is closed for take-off.
Today, with nearly every human on the planet carrying a smartphone and perhaps an iPad, Kindle or other gadget, the task of enforcing that rule is a large one. Flight attendants, whose job it is to enforce that rule, are apparently losing patience and, if passengers are to be believed, are pretty much operating on a zero tolerance policy.
One may recall the December 2011 incident in which actor Alec Baldwin was unceremoniously booted off an American Airlines flight when a flight attendant said he refused to stop playing a word game on his smartphone as the plane sat on the tarmac. But celebrities are not the only ones complaining.
Stranded in Aruba
Anatoly, of New York, sent ConsumerAffairs a message thread he exchanged with Jet Blue customer service after he said he was bounced from a flight from Aruba to JFK.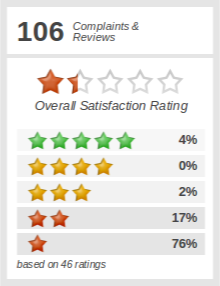 According to Anatoly's side of the story, he was approached by a flight attendant prior to take off and told to turn off his cell phone.
"I told her that my phone is in safe AIRLINE MODE, and I let her see it," Anatoly writes. "At the same moment she threatened with her finger and yelled, 'I said, turn off the phone!' I told her that her behavior is unacceptable. And this kind of voice and the way to approach looks familiar to me from the jail movies."
That was probably not a good response, since Anatoly said the flight attendant went straight to the captain to demand that he be put off the plane. Anatoly said he explained the situation to the captain, who then agreed to allow him back on.
"When the flight attendant saw me on board again she start to scream out that I am not allowed to fly with them anymore," Anatoly said.
Jet Blue response
The pilot, he said, then sided with the flight attendant and Anatoly was left in Aruba to fend for himself. A Jet Blue customer service rep named Terry was understanding.
"We assure you that the details and specifics of your situation will be discussed with our entire In-flight Crew, including the Captain," she wrote. "We take your concerns seriously, and learn from your feedback."
But Terry also made clear that, as far as airline policy in concerned, there is no such thing as "airplane mode" and all cell phones must be completely powered down prior to takeoff. Anatoly's point is that he thinks he could have been informed in a nicer way.
In fact, frequent flyers will tell you that flight attendants clearly say phones must be completely off, not in airplane mode.
Is this thing off?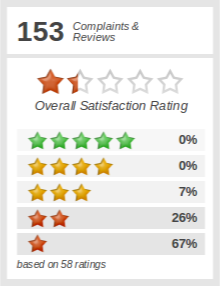 Sonia, of Belleville, N.J., says she and her husband were flying on Southwestfrom Phoenix to Newark. As they boarded Sonia said she powered down her phone and reminded her husband to do the same.
"He showed me that he pressed the on/off button and the screen on his phone went blank," Sonia wrote in a ConsumerAffairs post. "I put his phone in his pocket and fell asleep. We were tired after a long day."
But before the plane took off, Sonia said her husbands phone started ringing! As her husband fumbled with the device to try to power it down, a flight attendant, summoned by the passenger behind them, came up the aisle.
Honest mistake
"The stewardess got up, told my husband that when they said off, it means no current going through the unit, Sonia wrote. "My husband tried to show her how he turned his phone off and tried to explain that was an honest mistake that he really thought it was off. She snatched the phone out of my husband's hand, turned it off, and told him that if we were at the gate, she would have taken him back and that she could turn the plane around."
Sonia said they were allowed to continue the flight but the flight attendant warned them they would have to speak to security officers at the gate when they arrived in Newark.
An overreaction? These and other passengers think so. But its also impossible to know how many times a day flight attendants have to carry on similar conversations. Maybe they start out reasonable enough but at the end of the day, who knows?
Concerned about disruptions
What is known is the union representing flight attendants, The Association of Flight Attendants-CWA (AFA) is concerned about electronic devices and any future rule change that might allow their in-flight use. Last week the uniion joined government and industry experts in Washington to discuss the future of in-flight use of portable electronic devices. The committee, organized by the Federal Aviation Administration (FAA), has been tasked with evaluating regulations, policies and procedures that attempt to manage the safe use of portable electronic devices during flight.

"Flight Attendants have long been concerned about the potential for disruptions to safety and security from the use of portable electronic devices on commercial flights," the union said in a statement. "Responsible for responding to any emergency as the last line of defense, we are prepared to have this important discussion on how the use of these devices present complex challenges for Flight Attendants in the cabin. Working in collaboration with the FAA, other federal agencies and various industry experts, AFA will assist efforts to evaluate these important issues and work to ensure that our nation's aviation system is the safest in the world."
The committee is experted to report its recommendations to the FAA in six months. In the meantime, airline passengers should probably double check to ensure their devices are turned off when they board – and not attempt a conversation with flight attendants about it.
---