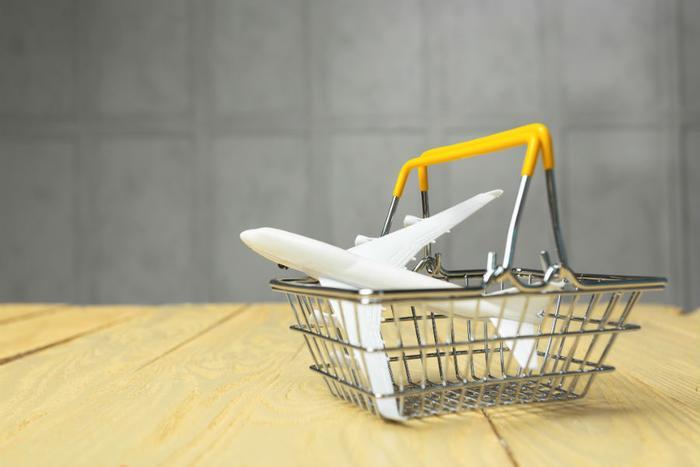 In an effort to compete with Southwest Airlines, which yesterday offered special discount fares for a limited time in celebration of its launch of Hawaii flight schedules, other airlines are extending special offers of their own.
Alaska Airlines' round trip California-Hawaii fares dropped to $198 roundtrip for a few hours on Monday, SFGate reported. By Tuesday morning, "the fare war battlefield" had settled down a bit, the website noted.
The lowest nonstop fares for spring trips fell to the $278-$298 roundtrip range on Alaska, Hawaiian, and United Airlines. Consumers can take advantage of fares in this range for springtime flights before prices rise to around $400-$500 on June 15, when peak summer season sends fares back up.
The best deals on springtime flights will be available to consumers who fly on Monday, Tuesday, Wednesday, or Thursday in both directions between now and mid-June.
Discounted fares
Through March 7 at 11:59 p.m. PT, Alaska Airlines is offering discounted flights from cities like Seattle, San Francisco, Oakland, Sacramento, and San Jose to Hawaiian destinations like Honolulu, Kona, Kauai, and Maui. The sale applies to flights between April 22 and May 22.
Roundtrip Hawaii fares during peak summer season usually run in the $600-$700 range. However, "with all the new competition, we are seeing fares drop below $400 for a handful of summer season flights-- that's also a remarkably good deal," SFGate noted. "For example in mid-July, several of Alaska's lowest Saver fares are just $398 roundtrip."
High demand for Southwest's Hawaii flights
Southwest Airlines' cheap inaugural flights to Hawaii sold out quickly.
"Demand for those first seats at our two-day launch fare has thousands of our customers already booked on new flights between California and the Islands," the company said Monday. "Many other low fares are still out there for interisland service and travel between the mainland and the Islands."
On May 12, Southwest said it will start interisland service between Honolulu and Ellison Onizuka International Airport at Keahole on Hawaii Island. Interisland one-way flights are priced as low as $29.