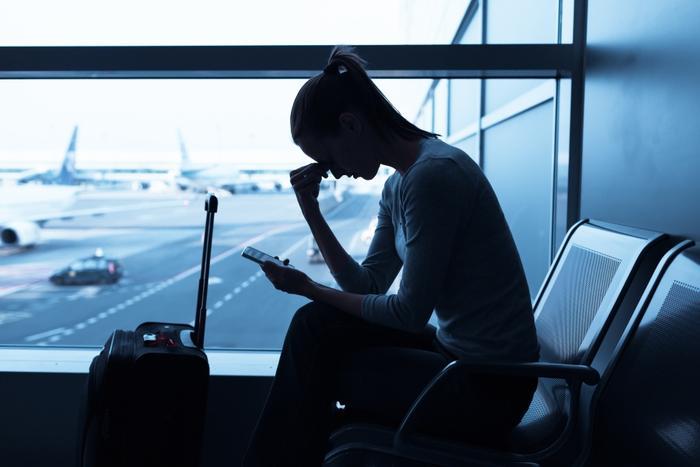 At a House Committee on Transportation and Infrastructure's hearing about airline passenger experience on Tuesday -- the first hearing on consumer protections in nearly three years -- it became abundantly clear that airlines have their work cut out for them.
The hearing, entitled "The Airline Passenger Experience: What It Is and What It Could Be," took its cues from the just-published Government Accountability Office (GAO) report that tracked complaints about airline companies and the Department of Transportation (DOT).
Consumer complaints
In a nutshell, the airline industry took a pretty good shellacking. Here's what the Committee handed them:
A lack of assistance
The most frequent passenger complaint was the perceived failure of airline staff to provide assistance, seating accommodation concerns, and problems related to service animals.
Discrimination
Next in line were passenger complaints related to discrimination -- most commonly about racial discrimination. These types of complaints were up 20 percent in 2019. Committee Chair Rick Larsen (D-WA) made a point of singling out Spirit Airlines which made the news when seven African-Americans were kicked off one of its flights. 
Most people would think that racial discrimination of airline passengers would have faded out of sight by 2020. However, in ConsumerAffairs research on discrimination as it relates to airlines and travelers, it was interesting to find that the DOT "requires" airlines to provide training on accessibility issues but only "encourages" non-discrimination training for its staff. 
Fees
Another concern was the number of airline fees that are assessed on almost everything. What really chapped the Committee was the continued audacity of the airlines to keep raising fees on an almost annual basis. 
"It strikes me as odd that as carriers continue to increase their bag fees, passenger demand continues to grow," fumed Peter DeFazio (D-OR). "Yet, airlines change their views on the law of supply and demand when it comes to increasing the passenger facility charge (PFC) -- the most effective funding tool our nation's airports have to build and maintain their infrastructure. They argue that even a dollar increase would cause demand to plummet."
Packed planes 
The airlines are enjoying a 15-year high in load factor, with average flights being 84.5 percent full. On top of that, travelers have to deal with smaller seats and less legroom, neither of which make for an enjoyable flight.
Mishandled bags
Despite improvements in this metric, the Committee still thinks that nearly 3 million mishandled bag reports is too high. 
The industry is doing its best to reverse this. As ConsumerAffairs found at CES 2020, airline leaders like Delta's Ed Bastian are investing heavily in artificial intelligence technology that can vastly improve things like tracking bags.
Inflexibility
U.S. carriers made $2.7 billion on reservation changes and cancellations alone in 2018. 
"I've seen these fees as high as $200 each way, plus the difference in cost for the new flight; and if flying internationally, a passenger needing to switch dates might pay $750 or more," DeFazio complained.
DeFazio also made it known that the airline industry's inflexibility leaves passengers little or no reasonable recourse. 
"Most of a passenger's rights are buried in U.S. airlines' contracts of carriage. These treatises -- 40 pages on average -- 'require a reading level of someone with a college graduate degree,' according to the GAO," he said.
Looking forward
At the beginning of the 116th Congress, Larsen set a forward-looking agenda in the Airline Passenger's Bill of Rights which puts enhancing the air travel experience for U.S. passengers front and center.
That bill also has a dancing partner -- the FAA Reauthorization Act -- which includes several conditions designed to enhance the experience of airline passengers. Those include:
Establishing minimum seat pitch dimensions in commercial aircraft;

Establishing a DOT aviation consumer advocate, whose job would be helping resolve air travel complaints; and

Requiring carriers to improve transparency with the accommodations they offer passengers concerning the continuing issue of flight disruptions.
In summing up the day, Larsen noted that waiting three years between Congressional reviews and leaving the DOT and airlines to their own devices has to stop. 
"Congress, the DOT, and (the) industry must work to ensure transparency, prevent unfair and inequitable practices and promote reliable and accessible air service for all Americans," he said.