---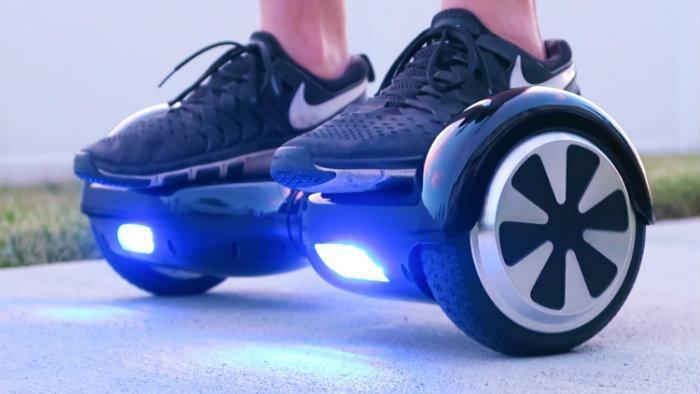 The hoverboard has quickly gone from being a curiosity to being the hot holiday item and, now, to being a fire hazard that is being banned by airlines and examined by regulators up in arms.
The most pressing problem is that the batteries can catch fire, leading Delta, American, and United airlines to announce that they are banning the boards, along with British, Virgin America, Alaska, and JetBlue. 
Of course, there are plenty of other things that can go wrong too. You can fall off the hoverboard or smash into something or someone. Just yesterday, a 15-year-old British youth was killed when his hoverboard collided with a bus in west London, the BBC reported. 
"We want to get to the bottom of what's going on with these products," said Patty Davis, spokeswoman for the U.S. Consumer Product Safety Commission.
The CPSC started receiving reports in August of emergency-room trips as consumers suffered injuries after falling off the self-balancing scooters. That was followed by reports of fires, usually when the devices are charging.
Cheap knock-offs
A British agency detained 17,000 hoverboards at the border recently, saying they did not have fuses, which increases the risk of the battery catching fire or exploding.
Some manufacturers blame cheap knock-off boards from China for the problems. 
"Smaller competitors are coming out of the woodwork and purchasing the cheapest parts possible from manufacturers, and by doing this, they are putting the public in danger," said Tony Le, CEO and founder of Glitek, a leading provider of the self-balancing boards, in an email to ConsumerAffairs. "Obviously, I want everyone to buy a Glide, but beyond that I want them to purchase from a reputable dealer for their family's safety."
Just how it's possible for consumers to know which boards are safe is, of course, a question. The most obvious answer is to check that the device has the "UL" label, indicating that it has passed muster with at least one safety testing agency.
At least one major retailer, Overstock.com, has said it will stop selling the boards because of safety issues.
Although U.S. laws vary widely from one spot to another, the United Kingdom has banned hoverboards from all public roads and has said they may be used only on private property with the owner's consent.
If all this leaves you wondering what we're talking about, a hoverboard -- also called a "rideable" or "self-balancing scooter" is basically a skateboard on steroids. It uses a gyroscope to keep the device upright; the rider controls it by leaning in one direction or another to speed up, slow down and so forth.
In keeping with the current desire to make everything look like a circus ride, hoverboards have LED lights, many have Bluetooth-driven speakers, and of course they come in a variety of bright cheap plastic colors. They can cost as little as $200.
---